Maaaa
Mekhanizm
Date: Mo, 13.06.2016, 20:04 | Post # 1

Marshall

Group: Admin

User #1

Male

Saint Petersburg

Russian Federation

Reg. 14.12.2013 23:54

// harsh noise. Russia/Poland


Sergei Hanolainen (Maaaa, Karjalan Tazavalla, Sarcoma Caposhi, Cisfinitumaaaa, Maaaanopolka) with Renata.






---
Mekhanizm
Date: Mo, 13.06.2016, 20:43 | Post # 2

Marshall

Group: Admin

User #1

Male

Saint Petersburg

Russian Federation

Reg. 14.12.2013 23:54



Maaaa – Abhorrence And Dismay (2016)






---
Mekhanizm
Date: Mo, 13.06.2016, 21:15 | Post # 3

Marshall

Group: Admin

User #1

Male

Saint Petersburg

Russian Federation

Reg. 14.12.2013 23:54



Maaaa – Decay And Demoralization (2010)






---
Mekhanizm
Date: Mo, 13.06.2016, 22:11 | Post # 4

Marshall

Group: Admin

User #1

Male

Saint Petersburg

Russian Federation

Reg. 14.12.2013 23:54



Maaaa / K2 – Split (2011)






---
Mekhanizm
Date: Mo, 13.06.2016, 23:05 | Post # 5

Marshall

Group: Admin

User #1

Male

Saint Petersburg

Russian Federation

Reg. 14.12.2013 23:54



Maaaa Against Torturing Nurse – We Are So Fucking Harsh! You Are So Fucking Suck! (2007)






---
Mekhanizm
Date: Mo, 13.06.2016, 23:16 | Post # 6

Marshall

Group: Admin

User #1

Male

Saint Petersburg

Russian Federation

Reg. 14.12.2013 23:54



Maaaa – Satan Edge (2008)






---
Mekhanizm
Date: Mo, 13.06.2016, 23:29 | Post # 7

Marshall

Group: Admin

User #1

Male

Saint Petersburg

Russian Federation

Reg. 14.12.2013 23:54



Maaaa – Sampo Distortion (2010)






---
Mekhanizm
Date: Mo, 13.06.2016, 23:35 | Post # 8

Marshall

Group: Admin

User #1

Male

Saint Petersburg

Russian Federation

Reg. 14.12.2013 23:54



Cisfinitumaaaa – Drone (2008)






---
YappieRiot
Date: Sa, 25.08.2018, 23:45 | Post # 9

Soldat

Group: Users

User #4666
Male
Saint Petersburg
Russian Federation
Reg. 21.06.2018 07:13


Does anybode have a split between Maaaa and Out Of Focus project from Petrozavodsk ?
It has a quite wierd package - a cd-r sticked on a cardboard plate. It's name was something like "the most adorable gift for children" and has been released on Triangle , probably, in 2007. Yes, I know it's an EXTREMELY rare issuе, but i'll be completely happy , if someone can find and upload this masterpiece of true russian noise.
Mekhanizm
Date: Su, 26.08.2018, 00:12 | Post # 10

Marshall

Group: Admin

User #1

Male

Saint Petersburg

Russian Federation

Reg. 14.12.2013 23:54

Does anybode have a split between Maaaa and Out Of Focus project from Petrozavodsk ?
It has a quite wierd package - a cd-r sticked on a cardboard plate. It's name was something like "the most adorable gift for children" and has been released on Triangle , probably, in 2007. Yes, I know it's an EXTREMELY rare issuе, but i'll be completely happy , if someone can find and upload this masterpiece of true russian noise.

да, погуглил и нашёл только этот прикольный текст:

" Maa / Out Of Focus split
На излёте перестройки в ангаре у ДК имени Кирова, где теперь биржа, открылся парк иностранных игровых автоматов. На куличках можно скачать их эмуляторы, а тогда, после "Морского боя" и пары-тройки других тихих чешских агрегатов, жужжащие, булькающие, шипящие исчадья капиталистического мира развлечений производили шоковое впечатление - школы Васильевского острова опустели, дети тырили где могли мелочь и резались в стритфайтер и т.д. Маа из той же серии - два осциллятора и микрофончик для заводки. В наиболее экстремальном проявлении похоже на Cock ESP. Умиляющие названия треков: "Маленькая желтая птичка" (тот самый дебильный гейм с рядами иноплатнетных корабликов), "Маленькой птичке тоже больно" (несколько размеренное верчение ручки и фонение микрофоном).
Не В Фокусе - поэты и видеоартисты, что и заметно по опять же названиям, смахивающим на эмо или пост-рок группы: "Ray of light has fallen down on the apple", "Loaf of bread with an ear of a fly" и лирическое "In memory of the June" (видно, в июне случилось что-то грозное и возвышенное, судя по колдмитовской басовой подложке). Другой их диск, не вызвавший у меня эмоций, снабжен видео, кошмарным, да и диск так себе. Там нечто амбиентно-bury-youself-in-it, откуда следующее соображение. На сцене Маа с улыбой до ушей скачет в ночной рубашке своей girlfriend - Не В Фокусе не поскачут даже у себя в спальне. А жалко.
АПДЕЙТ. Не В Фокусе скачут гораздо круче Маа, в чем я имел повод убедиться.

posted by Monopolka (russian for "suck my cunt you lousy whore""
http://kozeliki.blogspot.com/2006/07/maa-out-of-focus-split.html

может потом в соулсике найдётся. ещё можно и просто купить за €2.00
https://www.discogs.com/sell/release/1082255?ev=rb


---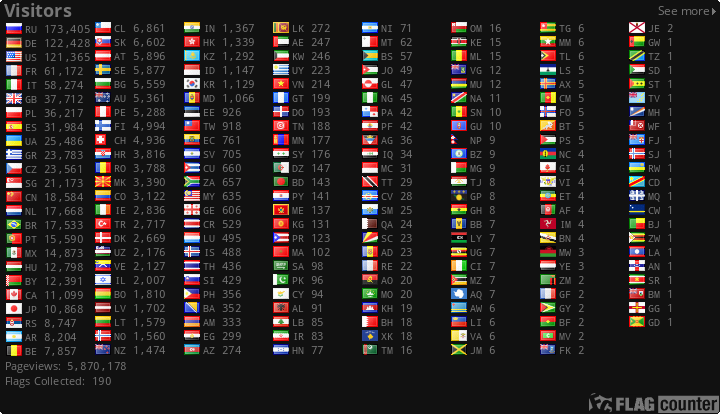 счёт форума в яндекс-деньги - 410012637140977