| | |
| --- | --- |
| | |
| Forum moderator: Sieg | |
Шумы России / Noises of Russia
no1Z1e
Date: Su, 22.07.2018, 22:28 | Post # 1

General

Group: Moderators

User #41
Male
Ashqelon
Israel
Reg. 15.12.2013 13:45






Noises Of Russia is one of the most active experimental Russian projects performing electronic music. It was founded in 2000. It is an institutor and ideologist of international annual Noise vs. Glamour festival and Electroindustry label and Secret Assembly music events in which the different stars of Russian and foreign electronic music take part.



no1Z1e
Date: Su, 22.07.2018, 22:29 | Post # 2

General

Group: Moderators

User #41
Male
Ashqelon
Israel
Reg. 15.12.2013 13:45






Шумы России - Электро-Лето (EP) (2004)



no1Z1e
Date: Su, 22.07.2018, 22:30 | Post # 3

General

Group: Moderators

User #41
Male
Ashqelon
Israel
Reg. 15.12.2013 13:45






Noises of Russia - Humility (2010)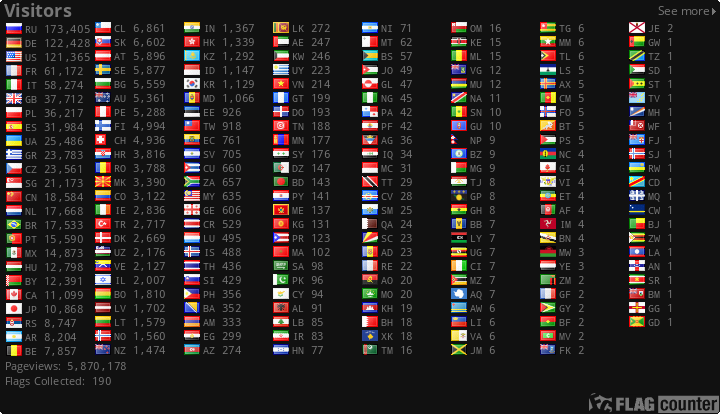 счёт форума в яндекс-деньги - 410012637140977