| | |
| --- | --- |
| | |
| Forum moderator: Sieg | |
Cruelty Field
no1Z1e
Date: Fr, 23.11.2018, 13:35 | Post # 1

General

Group: Moderators

User #41
Male
Ashqelon
Israel
Reg. 15.12.2013 13:45



Power electronics with tough harsh noise artist from Bosnia and Herzegovina
Bandcamp
no1Z1e
Date: Fr, 23.11.2018, 13:36 | Post # 2

General

Group: Moderators

User #41
Male
Ashqelon
Israel
Reg. 15.12.2013 13:45




Cruelty Field - Hatred For Beauty (2018)


no1Z1e
Date: Fr, 08.03.2019, 12:46 | Post # 3

General

Group: Moderators

User #41
Male
Ashqelon
Israel
Reg. 15.12.2013 13:45


Internet-label NoiseUp presents the fifth full length album of the Bosnian experimental one-man project Cruelty Field. The project started out in 2016 mixing harsh noise with melodic elements and industrial rhythms. Later the musician incorporated more ambient sounds and field recordings with even symphonic elements and power electronics. With all that being said this new album creates a very dismal and depressive atmosphere while still keeping things emotional. "Automutialion" is an hour and a half long journey through dystopian expressionism, emptiness, pain, depression, love, hate, loss, grief, longing, life, death, temporary and eternity. All put into sonic sequences, harsh and ambient melodies, dizzy rhythms and lifeless screamed and spoken word vocals. The album will be out for free download on the official NoiseUp website on the March 15th and on the Bandcamp page of the label. Noise the world!



Интернет-лейбл NoiseUp представляет пятый альбом боснийского проекта одного человека Cruelty Field. Проект образовался в 2016 году и выпускал свои творения для бесплатного скачивания на своей странице Bandcamp. Начиная с классического экспериментального индастриала с элементами нойза и ритмошума, босниец со временем стал разнообразить звучание эмбиентом, звуковыми пейзажами, оркестровками и даже power electronics, оставаясь при этом не менее эмоциональным. Звуковая линия проекта представляет мрачную депрессивную атмосферу, сохраняя эмоциональную окраску. "Automutilation" - это полуторачасовое путешествие через антиутопический экспрессионизм, боль, пустоту, депрессию, любовь, ненависть, потерю, горе, тоску, жизнь, смерть, время и вечность. Музыка воплощена в звуковые последовательности, резкую воздушность эмбиента, витиеватые ритмы и безжизненные крики. Альбом "Automutilation" выйдет для бесплатного скачивания 15 марта на официальном сайте лейбла NoiseUp и на странице Bandcamp лейбла. Noise the world!
no1Z1e
Date: Fr, 15.03.2019, 11:52 | Post # 4

General

Group: Moderators

User #41
Male
Ashqelon
Israel
Reg. 15.12.2013 13:45



Cruelty Field - Automutilation (2019)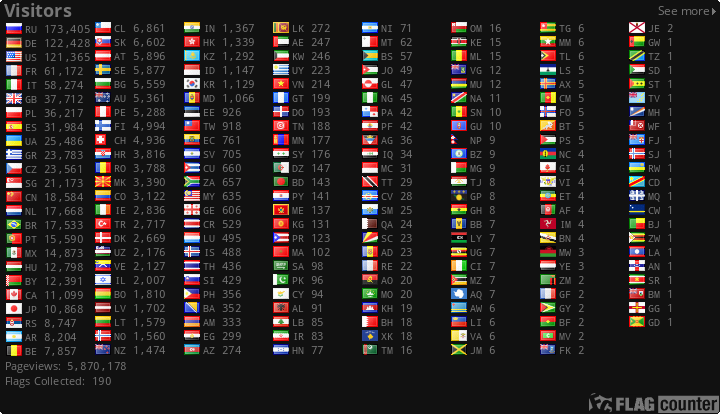 счёт форума в яндекс-деньги - 410012637140977