| | |
| --- | --- |
| | |
| Forum moderator: no1Z1e | |
Rein[Forced] / [Forced]
no1Z1e
Date: Th, 02.08.2018, 22:37 | Post # 1

General

Group: Moderators

User #41
Male
Ashqelon
Israel
Reg. 15.12.2013 13:45






Quote

Rein[Forced] started in 2003 from the ashes of Pittsburgh based electro/industrial band Forced. Jim Semonik, aka Jimmy Semtex, was the only original member from the band left. Rather than breaking up, he decided to reboot the band while staying true to the sound of the first cd, Cherophobia(released on DSBP, 2002). Fellow local musicians D.A. Turner and Ben Bloom joined Semtex and decided that the second album would be a lot more personal. In early 2006, the second album, Futile Longings of a Condecending Man(DSBP, 2006) was released and Included the singles "Waster" and "Hiatus". The band also released a limited edition cdr entitled I Can't Be Responsible For Remixes under the original Forced name and sold it at shows. Cherophobia and Futile Longings are now sold out.

Following the release of Futile Longings, Rein[Forced] faced the loss of keyboardist, programmer, Ben Bloom. The band was devastated. The band took some time off and in 2007, started writing the follow up to Futile Longings, entitled X Amount Of Stabwounds In the Back. New songs "Nausea" and "Dichotomy" started to be included in live sets. However, as work continued on the new album, Semonik was diagnosed with stage 2B colorectal cancer and the album was placed on hold until he recovered. Semonik went through a harsh chemo/radiation treatment and almost died from a pancreatitis attack. During this time he compiled the Electronic Saviors:Industrial Music To Cure Cancer and released it on Metropolis Records in February of 2010. Rein[Forced] contributed a remix of new track "Malignancy". Semonik has also collaborated with Cleveland's Encoder, the U.K.'s Uberbyte and Pittsburgh's Prometheus Burning as well as Mindless Faith, Patricia Wake and a new side project called Borderlines.

In 2010, work resumed on X Amount, and got the attention of Chicago's WTII Records. Combining catchy synth hooks and coldwave inspired lyrics and attitude, Rein[Forced] provides a unique take on the current electo/industrial and EBM scene. Focusing more on song writing rather than club tracks that would be easily forgotton, Rein[Forced] provides a new depth to a style that has become forgotton in today's club scene while providing dancy grooves that will be remembered for years to come.

Rein[Forced] has shared the stage with some heavy scene hitters such as Imperative Reaction, Aesthetic Perfection, Pigface, Hanzel Und Gretyl, Bella Morte, Ego Likeness, Icon of Coil, Celldweller, Funker Vogt, Haujobb, Assemblage 23, Project Pitchfork, Chemlab, Terrorfakt, Acumen Nation, Interface, My Life With the Thrill Kill Kult and Chris Connelly. Semonik has also appeared on recent releases by The Dark Clan and Sonik Foundry. Stay tuned, there is much more to come.



no1Z1e
Date: Th, 02.08.2018, 22:38 | Post # 2

General

Group: Moderators

User #41
Male
Ashqelon
Israel
Reg. 15.12.2013 13:45






[Forced] - Cherophobia (2002)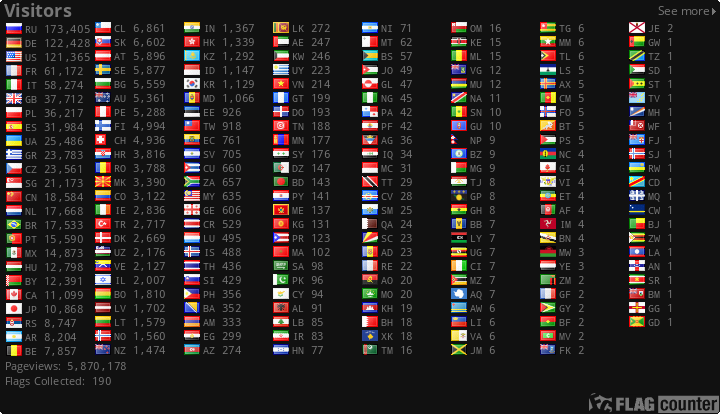 счёт форума в яндекс-деньги - 410012637140977