| | |
| --- | --- |
| | |
| Forum moderator: no1Z1e | |
Combichrist
no1Z1e
Date: We, 25.07.2018, 22:47 | Post # 1

General

Group: Moderators

User #41
Male
Ashqelon
Israel
Reg. 15.12.2013 13:45






Quote

Combichrist was originally a side-project by Andy LaPlegua of the popular futurepop band Icon Of Coil and formerly of hardcore metal band Lash Out. However, since the disbandment of Icon Of Coil, Combichrist has become Andy's main focus. Combichrist has had much more success than many of the other acts emerging from the electronic underground and the band has become one of the dark electro scene's most popular live acts.

Originally (and, in the studio, still) a solo project, live performances began featuring Andy on vocals while someone else controlled the synths/laptop/etc. In 2005 or early 2006, the live line-up was expanded to incorporate live drums and live keys. As Combichrist's albums evolved from noise and techno into industrial and metal, the live line-up changed too and they became more of a band than a project. Initially, a guitarist was added (Abbey Nex, of Genitorturers, Psyclon 9, later Abbey Death), and then a bassist too. Combichrist have played live as a solo act, a duo, a trio, a four-, five- and six-piece live band, and once with a full orchestra behind them. The 2012 "Evolution" tour charted this musical progression, with band members taking to the stage one by one as each track demanded it, mimicking the history of Combichrist.

Although ostensibly now a full band, Andy does occasionally play "Old-School Electro Shows" focused on early Combichrist tracks. These are often him accompanied by one guest musician, as in the early shows - Joe Letz, Mr Petersen, Elliott Berlin, and Daniel Graves have all joined him on keys at various times. In April 2016 he played a very rare solo Combichrist show in LA, which was recorded and released as a bonus disc alongside This Is Where Death Begins.

Regularly featuring a drummer and a percussionist (at opposite sides of the stage, who will repeatedly throw sticks and even drums at each other), Combichrist's shows are energetic and lively, their members being showmen as well as talented musicians, with plenty of onstage interplay meaning you can watch any one of them and be entertained. Despite the live act (and official albums) crossing into hardcore metal and industrial, Andy has released a lot of bonus discs (mostly one per album) that still focus primarily on techno, house, and electro, mainly without vocals.

The roster of live members is currently Joe Letz (ex Genitorturers, ex Amen), Eric13 (Sex Slaves), Brent Ashley, Nick Rossi (New Year's Day). Past live members include Z_Marr (ex Hell Trash, now of

) and Trevor Friedrich who was the drummer for Eighteen Visions and Imperative Reaction, Kourtney Klein (who also played drums for the reformed Nitzer Ebb), Syn M, Shaun Frandsen (Glis), Mr Petersen & Jon H.



no1Z1e
Date: We, 25.07.2018, 22:48 | Post # 2

General

Group: Moderators

User #41
Male
Ashqelon
Israel
Reg. 15.12.2013 13:45






Combichrist - Everybody Hates You (2005)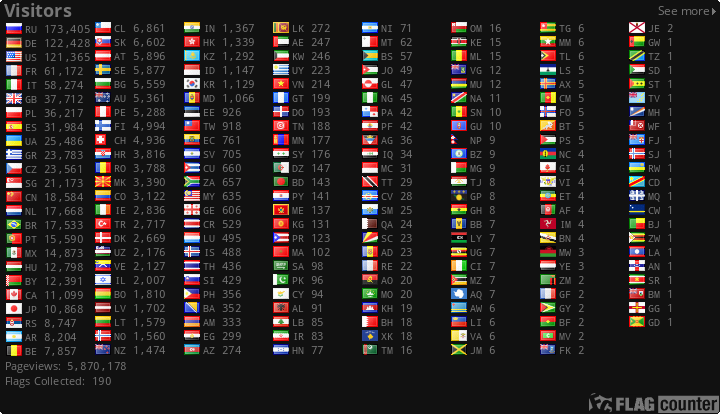 счёт форума в яндекс-деньги - 410012637140977