Sonne und Stahl
Materialschlacht
Date: Sa, 17.02.2018, 13:36 | Post # 1

Soldat

Group: Users

User #4336
Male
Berlin

Reg. 17.02.2018 13:14




Sonne und Stahl started in 2016 and released the first Demo in 2018 on Bandcamp. It's a mixture of Martial Industrial, Martial Ambient and Neo-Classical.

http://sonneundstahl.bandcamp.com



---





Sonne und Stahl - Dulce Et Decorum Est Pro Patria Mori (2018)

1. Die Töchter Europas 06:12
2. Das Vermächtnis der Hochkultur 06:42
3. Dulce Et Decorum Est Pro Patria Mori 04:38
4. Ein letztes Geleit 03:21

Dulce Et Decorum Est Pro Patria Mori is Sonne und Stahl's first Demo recorded between 2016 and 2018.
Track 4: "Ein letztes Geleit" is dedicated to Soldat D. (Waffenruhe) rest in peace, Kamerad.

released February 15, 2018

free download: https://sonneundstahl.bandcamp.com/releases
sonnenatale
Date: Sa, 17.02.2018, 14:48 | Post # 2

Major

Group: Uploaders

User #784

Male

Reg. 24.08.2014 15:24

взято из Википедии-

Dulce et Decorum est» — написанное в 1917 году и опубликованное посмертно в 1921 году стихотворение английского поэта Уилфреда Оуэна, участника Первой мировой войны. Стихотворение состоит из 28 строк. Изначально было написано как личное письмо, позже Оуэн решил обратиться к более широкой аудитории всех сторонников войны.

Текст начинается с изображения утомлённых солдат, бредущих с передовой через густую грязь… Газовая атака… Смерть одного из солдат от газа… Заключительное четверостишие Оуэна наиболее антивоенное, в нём обыгрывается строфа римского поэта Горация: «Dulce et decorum est / Pro patria mori» («Сладка и прекрасна за родину смерть»). Стихотворение написано крайне эмоционально, что сделало его одним из самых популярных осуждений войны.

И если б за повозкой ты шагал,
Где он лежал бессильно распростёртый,
И видел бельма и зубов оскал
На голове повисшей, полумёртвой,
И слышал бы, как кровь струёй свистящей
Из хриплых лёгких била при толчке,
Горькая, как ящур, на изъязвлённом газом языке, —
Мой друг, тебя бы не прельстила честь
Учить детей в воинственном задоре
лжи старой: «Dulce et decorum est
Pro patria mori».

https://ru.wikipedia.org/wiki/Dulce_Et_Decorum_Est
Materialschlacht
Date: Sa, 17.02.2018, 17:09 | Post # 3

Soldat

Group: Users

User #4336
Male
Berlin

Reg. 17.02.2018 13:14


Dulce Et Decorum Est Pro Patria Mori

Tracklist:

1. Die Töchter Europas
2. Das Vermächtnis der Hochkultur
3. Dulce Et Decorum Est Pro Patria Mori
4. Ein letzter Geleit

English Translations of Songtitles:

1. The daughters of Europe
2. The Legacy of High Culture
3. It is sweet and honorable to die for the fatherland
4. The Final Escort

Link to the Demo in my first Post.

If there is any Artist interested in doing a Split with Sonne und Stahl just send me a pm. I'm always searching for artists to split with because i prefer split Releases.
Mekhanizm
Date: Sa, 17.02.2018, 17:56 | Post # 4

Marshall

Group: Admin

User #1

Male

Saint Petersburg

Russian Federation

Reg. 14.12.2013 23:54

хорошее демо. практически 4/5. достаточно разнообразный хорошо записанный саунд. всё сделано по старым добрым шаблонам martial industrial, дух Arditi угадывается сразу, но со своими особенностями. отдельное моё личное спасибо за последний трек - посвящение Деннису получилось правильным. поскольку это первое демо, то здесь заметны характерные ошибки - много мелодий и неотшлифованность, которые проходят с опытом. посмотрим, что будет дальше.




---
Materialschlacht
Date: Sa, 03.11.2018, 17:13 | Post # 5

Soldat

Group: Users

User #4336
Male
Berlin

Reg. 17.02.2018 13:14


Unterdrückung and Sonne und Stahl recorded new Sessions for a Split after their first Demos.

After the first Demo The Last Conflict in 2017 Unterdrückung recorded for the Split with Sonne und Stahl four brandnew Tracks of Martial Ambient themed About World War II in almost 19 min. Running Time which bring you back into the Time of the Wars all over Europe.

Sonne und Stahl recorded Five new Tracks with a range from Martial Industrial over Martial Ambient to Neocalassical. Feel the Power of European Nations from the Past to the Present in 20 min.

If you run a Label and you're interested in releasing our Split or if you have further Questions don't be hesitate to contact me here on the Forum.

Here you can find Unterdrückung's first Demo "The Last Conflict":

https://unterdruckung.bandcamp.com/album/the-last-conflict

Here is Sonne und Stahl's Demo "Dulce Et Decorum Est Pro Patria Mori":

https://sonneundstahl.bandcamp.com/album....ia-mori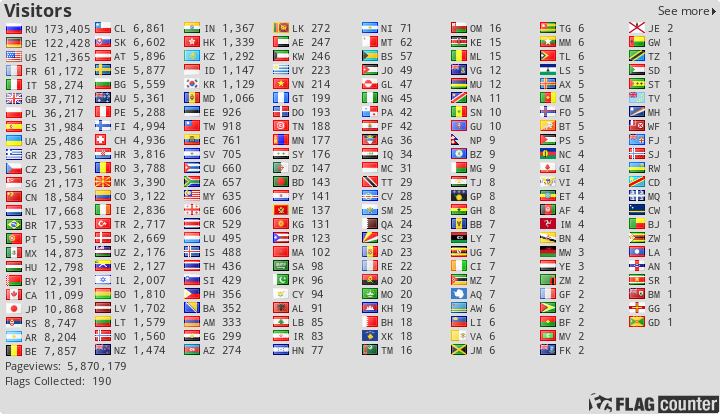 счёт форума в яндекс-деньги - 410012637140977