VA - Colombia Es Pasión (2010/2016)
oracion
Date: Mo, 02.04.2018, 21:19 | Post # 1

Colonel

Group: Users

User #4172

Male

Reg. 19.12.2017 07:17

Colombia es pasión (Colombia is passion) is a mockery to the name of a government program, to invite foreigners to visit the country, hiding the true social problems in the population. Ruido latino and El canzancio records from Colombia made two compilations. The first volume is more oriented to Noise sound generated by pedals and synthethizers, the second volume is more experimental oriented to the circuit bending and Lo Fi techniques.
oracion
Date: Mo, 02.04.2018, 21:22 | Post # 2

Colonel

Group: Users

User #4172

Male

Reg. 19.12.2017 07:17



Various – Colombia Es Pasión! (2010)

Label: Ruido Latino – none
Format: CDr, Mini, Compilation, Limited Edition
Country: Colombia

Tracks

1 Pordiozero – Kemando Central 4:42
2 Hybrid Frecuency – El Valor De Lo Que Tienes 21:59
3 Zvook – Fotograma 10:16
4 DMAH – Señor Felicidad 24:40
5 Pordiozero – Ciniko & Kaspa 7:25

Distributed By – Ruido Latino
Crédits
Design, Photography By [Uncredited] – Pordiozero
Notes
Limited edition to 30 copies.

Available to users only
oracion
Date: Mo, 02.04.2018, 21:29 | Post # 3

Colonel

Group: Users

User #4172

Male

Reg. 19.12.2017 07:17



Various – Colombia Es Pasion Vol. II (2016)

Label: El Canzancio Records – ECR-12
Format: Cassette, Numbered
Country: Colombia

A1 AC y DC – Cadencia 5:00
A2 ATA – 359 3:59
A3 Bejaranoise – Materia 4:00
A4 Cenizacromada – Laberinto (entre el susurro y el pensamiento) 4:55
A5 Hybrid Frequency – Transcend 5:27
A6 La Vulva – Erre Xircadiano Lux 3:33
B1 Les Enfantes Postmortem – Teatro Del Horror 3:41
B2 Mandarina Vozenoff – Dispositivo 3:17
B3 Julio Shalom – Metodo Anarquista Para El Cambio De Era (Volume V) 3:50
B4 MGK – Catarsis 3:58
B5 Noisk8 – Configure 4:16
B6 Pordiozero – Catatumbo Resiste 3:03
B7 Trilobite – Mesopotamia 4:59

Limited edition to 110 copies

Available to users only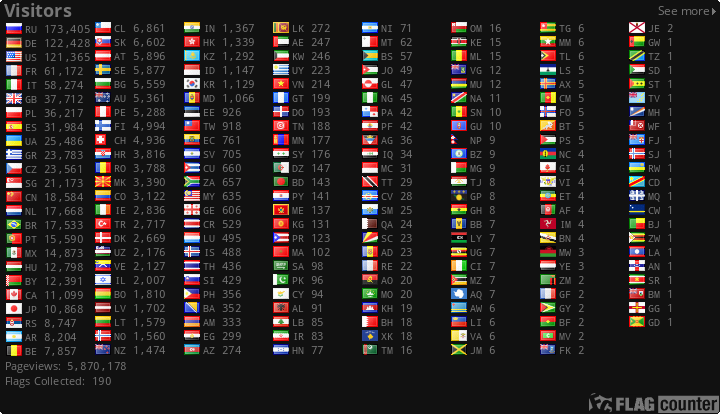 счёт форума в яндекс-деньги - 410012637140977