| | |
| --- | --- |
| | |
| Forum moderator: no1Z1e | |
Lilla Land
no1Z1e
Date: Tu, 07.08.2018, 00:27 | Post # 1

General

Group: Moderators

User #41
Male
Ashqelon
Israel
Reg. 15.12.2013 13:45






Quote

Lilla Land is a award winning musical band who were established in 2008 in Tbilisi, Georgia. The group was formed by David Toidze (music writer, guitarist and sound director) and Tea Saneblidze (vocals and song writer). The band's music style can be classed as experimental gothic dark-wave. Lilla Land has released a studio album called 'Fledermaus' comprising of 12 songs, and have performed several concerts in the caucasus area, like on the Children of the night Festival in Kiev.
David Toidze has played with the punk group Energyresources, and in 1996, also played with the alternative band Afternoon Version (http://www.myspace.com/afternoonversion). He has also won the'Afternoon Version' won the Grand Prize at the League Festival in Tblisi. From 1998 – 2008, David worked in a studio in Moscow, where he formed the band called 'Laptop Freelance' (http://www.myspace.com/ltfreelance), When he returned to Tbilisi in 2008 he started to work on the 'Lila Land' project with Tea. In 2001.
Tea Saneblidze was the lead vocalist in 'Hymera' and 'Dryada' – a doom - death - gothic metal band. In 2002, they released a compilation CD called 'Metal Storm', which included the 'Dryada's' track 'In My Dreams'. In 2003, Tea was a member of the 'Valley Lord' project, they released a album in 2006.
In 2008 Tea began to work on Lilla Land's album Fladermaus. One year later the album as complete.



no1Z1e
Date: Tu, 07.08.2018, 00:28 | Post # 2

General

Group: Moderators

User #41
Male
Ashqelon
Israel
Reg. 15.12.2013 13:45






Lilla Land - Fledermaus (2009)



no1Z1e
Date: Tu, 07.08.2018, 00:28 | Post # 3

General

Group: Moderators

User #41
Male
Ashqelon
Israel
Reg. 15.12.2013 13:45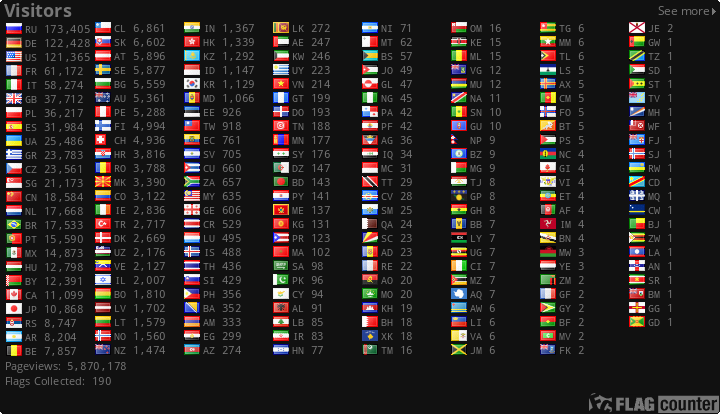 счёт форума в яндекс-деньги - 410012637140977