| | |
| --- | --- |
| | |
| Forum moderator: no1Z1e | |
KryoniK Moon
no1Z1e
Date: Mo, 15.01.2018, 15:08 | Post # 1

General

Group: Moderators

User #41
Male
Ashqelon
Israel
Reg. 15.12.2013 13:45




KryoniK Moon is a russian project playing very specific genre called fetish electro, consisting of gothic electro, electro-industrial and fetish elements in visual and conceptual image. The project was born on the ruins of Hypno[Revil] created by Tera and Alex Dee. Alex Dee left Hypno[Revil] after disbanding and Tera continued creating music in her new formation KryoniK Moon with Ai Rena, Septimus and Necrobass. The music part was influenced by all the possible rhythmic genres of dark scene such as EBM, dark electro, gothic electro, futurepop, industrial and many more. Visual image is inspired by japanese culture and visual key style.

no1Z1e
Date: Mo, 15.01.2018, 15:10 | Post # 2

General

Group: Moderators

User #41
Male
Ashqelon
Israel
Reg. 15.12.2013 13:45






KryoniK Moon - SuperLuna (2014)

Label: Synth-Me
Format: Digital Album
Country: Russia
Style: Gothic Electro, Electro-Industrial




Tracklist:

01. Kryonik Sage
02. Illusion
03. Red Queen
04. Letzte Wache
05. Phobia
06. Vollmond
07. Alfa
08. Tron
09. Specter
10. Vollmond (Bespa Kumamero remix)
11. Vollmond (halo remix by re:\legion)
12. Red Queen (Purple Fog Side remix)
13. Tron (Nitemare Machine remix)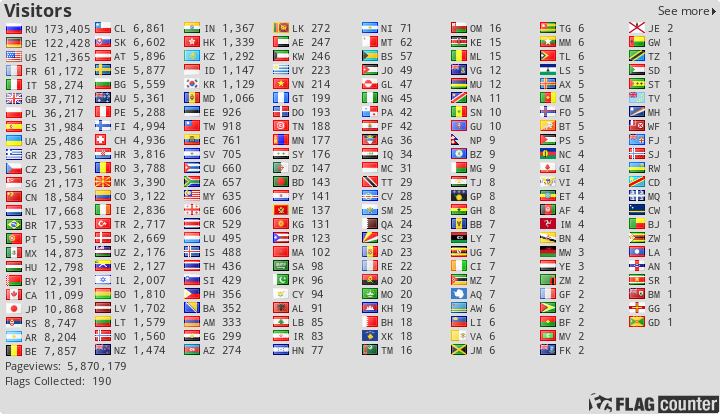 счёт форума в яндекс-деньги - 410012637140977