| | |
| --- | --- |
| | |
| Forum moderator: no1Z1e | |
Antilav
no1Z1e
Date: Mo, 15.01.2018, 14:56 | Post # 1

General

Group: Moderators

User #41
Male
Ashqelon
Israel
Reg. 15.12.2013 13:45




Antilav exists since 2010 being inspired by such bands as L'ame Immortelle, [:SITD:], Blutengel and Suicidal Romance. The main style is gothic-electro. But you can also hear uture-pop, dark-wave and electro-industria influences. The main principle of making songs is to make the music that we would like to listen to.

no1Z1e
Date: Mo, 15.01.2018, 14:57 | Post # 2

General

Group: Moderators

User #41
Male
Ashqelon
Israel
Reg. 15.12.2013 13:45






Antilav - Antilav (2013)

Label: Synth-Me
Format: Digital Album
Country: Russia
Style: Gothic Electro




Tracklist:

01. Antilav
02. I'll be Waiting
03. In My Dreams
04. Basic Instinct
05. I Don't Wanna Take Apart
06. Meeting Autumn
07. Call to Mind
08. Not a Goth
09. Desparation



no1Z1e
Date: Mo, 15.01.2018, 14:59 | Post # 3

General

Group: Moderators

User #41
Male
Ashqelon
Israel
Reg. 15.12.2013 13:45






Antilav - In My Dreams Around The World (EP) (2015)

Label: Synth-Me
Format: Digital EP, Maxi-Single
Country: Russia
Style: Gothic Electro




Tracklist:

01. In My Dreams (Desastroes remix)
02. In My Dreams (Absurd Minds remix)
03. In My Dreams (Terræncantat remix)
04. In My Dreams (remixed by Signal Aout 42)
05. Not a Goth (ratz tanz remix by Bess)
06. Basic Instinct (PerfectHate remix)
07. In My Dreams (Stahlschlag remix)
08. In My Dreams (Zaliva-D remix)
09. In My Dreams (Komix remix) (radio edit)
10. Not a Goth (remixed by Concept Negative)
11. In My Dreams (DYM remix)
12. In My Dreams (Winter Soul remix)
13. Not a Goth (Mirrors of Mind remix)
14. Not a Goth (sacred mixxx by Moon Gates Project)
15. In My Dreams (Delphic Karma remix)



no1Z1e
Date: Mo, 15.01.2018, 15:00 | Post # 4

General

Group: Moderators

User #41
Male
Ashqelon
Israel
Reg. 15.12.2013 13:45






Antilav - Trial (EP) (2016)

Label: Synth-Me
Format: Digital EP
Country: Russia
Style: Dark Electro, Gothic Electro, EBM




Tracklist:

01. Dance, Bleed, Cry
02. Das ist EBM
03. Fall Down
04. New Day (demo)
05. You See (demo)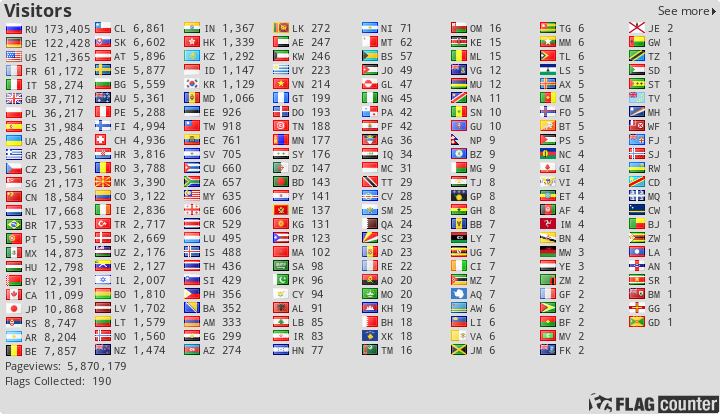 счёт форума в яндекс-деньги - 410012637140977