Corona Barathri
no1Z1e
Date: Mo, 23.07.2018, 17:45 | Post # 1

General

Group: Moderators

User #41
Male
Ashqelon
Israel
Reg. 15.12.2013 13:45






Occult project Corona Barathri from Russia. Since 2016. (The Crown of the Abyss - the union of all Dark souls devoted to the Evil). "Diabolical Ritual Ambient is Ars Diaboli, the Infernal process dynamics, the Call and the Awakening of Evil in man. Every track is a Dark heart's response that sounds as hymn to the Highest One in Darkness. It is the connection between man and Devil. In every opus we try to expand the cognition of aspects of Diabolus and to express it through spiritual Diabolism, sinister atmosphere, ritualistic formulas and invocations to specific aspects of the Evil Force".



no1Z1e
Date: Mo, 23.07.2018, 17:46 | Post # 2

General

Group: Moderators

User #41
Male
Ashqelon
Israel
Reg. 15.12.2013 13:45






Corona Barathri & Emme Ya - Misterium Evigilationis Leviathan (2018)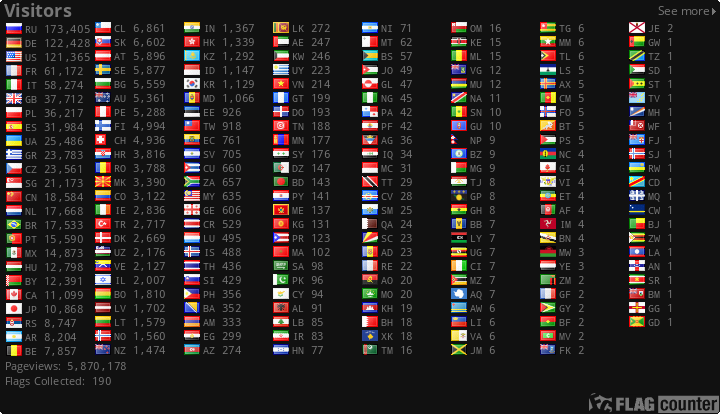 счёт форума в яндекс-деньги - 410012637140977