რეცეპტი / Retsepti
no1Z1e
Date: Tu, 31.07.2018, 17:27 | Post # 1

General

Group: Moderators

User #41
Male
Ashqelon
Israel
Reg. 15.12.2013 13:45






Retsepti was one of the first punk bands from (ex-Soviet) Georgia. They were founded in late 80s by Lado Burduli who is still active in the local music scene.



no1Z1e
Date: Tu, 31.07.2018, 17:29 | Post # 2

General

Group: Moderators

User #41
Male
Ashqelon
Israel
Reg. 15.12.2013 13:45






Retsepti - Anthology Of Georgian Underground. Tbilisi, 1987-92 (2006)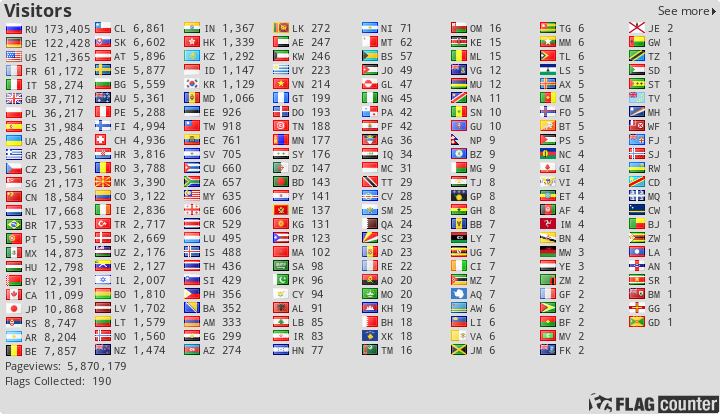 счёт форума в яндекс-деньги - 410012637140977