Spiritual Front
Mekhanizm
Date: Su, 26.10.2014, 21:57 | Post # 11

Marshall

Group: Admin

User #1

Male

Saint Petersburg

Russian Federation

Reg. 14.12.2013 23:54



Spiral69 Featuring Spiritual Front – FakeLove (2010)






---
Mekhanizm
Date: Su, 26.10.2014, 22:13 | Post # 12

Marshall

Group: Admin

User #1

Male

Saint Petersburg

Russian Federation

Reg. 14.12.2013 23:54



Spiritual Front – Rotten Roma Casino (2010)






---
Mekhanizm
Date: Su, 26.10.2014, 22:36 | Post # 13

Marshall

Group: Admin

User #1

Male

Saint Petersburg

Russian Federation

Reg. 14.12.2013 23:54



Spiritual Front – Black Hearts In Black Suits (2013)






---
Mekhanizm
Date: Su, 26.10.2014, 23:39 | Post # 14

Marshall

Group: Admin

User #1

Male

Saint Petersburg

Russian Federation

Reg. 14.12.2013 23:54



Spiritual Front – Open Wounds (2013)






---
radiola
Date: Mo, 19.01.2015, 00:03 | Post # 15

Major

Group: Moderators

User #36

Male

Olomouc

Czech Republic

Reg. 15.12.2013 12:42





Spiritual Front – Vladimir Central (2014)




Mekhanizm
Date: Th, 29.01.2015, 15:07 | Post # 16

Marshall

Group: Admin

User #1

Male

Saint Petersburg

Russian Federation

Reg. 14.12.2013 23:54



Lydia Lunch & Cypress Grove / Spiritual Front – Twin Horses (2014)






---
Mekhanizm
Date: Fr, 11.03.2016, 14:30 | Post # 18

Marshall

Group: Admin

User #1

Male

Saint Petersburg

Russian Federation

Reg. 14.12.2013 23:54

Spiritual Front – Easy Rhymes For Bastard Angels 2006-2015 (2015)

Label: Not On Label (Spiritual Front Self-released) – none
Format: CD, Compilation, Limited Edition, Numbered
Country: Italy
Released: 03 Dec 2015
Genre: Rock, Pop
Style: Folk Rock, Experimental, Chanson









---
Bear20121
Date: Th, 15.02.2018, 16:59 | Post # 19

Sergeant

Group: Users

User #353

Male

Voronezh

Reg. 10.01.2014 16:24

Spiritual Front - Children Of The Black Light [offical music video]
https://www.youtube.com/watch?v=ESQvUCeA258

New album "Amour Braque" by Spiritual Front, releases 23 March 2018

iromek
Date: Fr, 16.03.2018, 14:01 | Post # 20

Soldat

Group: Users

User #2024
Male
Warsaw
Poland
Reg. 06.11.2015 15:15


Half of the album has already leaked in one way or another:
Tenderness through violence
Disaffection
The abbyss of heaven
Children of the black light
An end named hope
Vladimir Central

Plus
A perfect place to die
L.o.v.e. machine
My love won't fade
Everything dies

That comes to my mind about songs released after last album.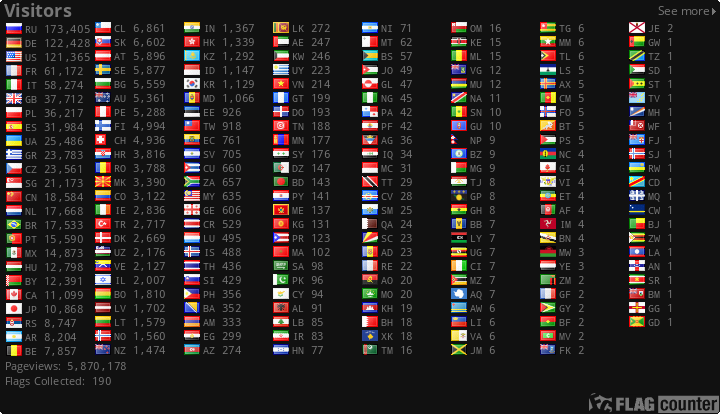 счёт форума в яндекс-деньги - 410012637140977