Laibach
verbava
Date: Fr, 23.11.2018, 01:38 | Post # 71

Lieutenant

Group: Moderators

User #42

Female

Kiev

Ukraine

Reg. 15.12.2013 14:13

Laibach – The Sound Of Music (2018)

Label: Mute – STUMM430
Format: Vinyl, LP, Album, Limited Edition, Gold
Country: Europe
Released: 23 Nov 2018
Genre: Electronic, Rock, Pop
Style: Abstract, Experimental

discogs






---

We are what we pretend to be, so we must be careful about what we pretend to be. (K.V.)
lomin
Date: Mo, 24.12.2018, 18:50 | Post # 72

General

Group: Moderators

User #55

Male

Reg. 15.12.2013 17:05

Quote

Laibach

Дата премьеры: 19 нояб. 2018 г.

Pre-order Laibach - The Sound Of Music:

http://smarturl.it/laibach-som

LAIBACH have shared a new track from their eagerly awaited album, The Sound of Music, out on Mute on 23 November 2018 on vinyl, CD and digitally.

Watch the video for 'The Lonely Goatherd', featuring Boris Benko and Edelweiss children's choir.

directed by Sašo Podgoršek

postproduction by Komposter

dop Stanko Herceg

production Svenk

The girls are:

Hana Krištofić

Klara Tot

Pia Mara Bobanović

Mia Vulas

Karla Kurpez

Petra Bukal

Laura Stanišak

Coreographed by Tamara Curić

Check new concert dates and information on the album here:

http://laibach.org/the-sound-of-music/ http://www.laibach.org/ https://wtc.laibach.org/ http://mute.com/
lomin
Date: Th, 14.03.2019, 20:15 | Post # 73

General

Group: Moderators

User #55

Male

Reg. 15.12.2013 17:05

Quote

14 мар. 2019 г.

Order Laibach - The Sound Of Music:

http://smarturl.it/laibach-som

LAIBACH have shared a new track from their latest album, The Sound of Music, out now on Mute on vinyl, CD and digitally. Watch the short film for 'So Long, Farewell'.

director / Igor Zupe

director of photography / Lev Predan Kowarski, ZFS

production designer / Marco Juratovec

editor / Lukas Miheljak





Quote

20 февр. 2019 г.

The Coming Race (Laibach/J.Hace/M.Keuc)
Taken from the forthcoming 'Iron Sky - The Coming Race' album, due to be released in Summer 2019 on Mute.
Guest vocal by Maria Maya
Mixed and produced by iTurk
Published by Mute Song/Baggpipe Studios

Video directed by Timo Vuorensola for Iron Sky Universe and edited by Tuomas Tuppurainen, featuring footage from the 'Iron Sky - The Coming Race' film.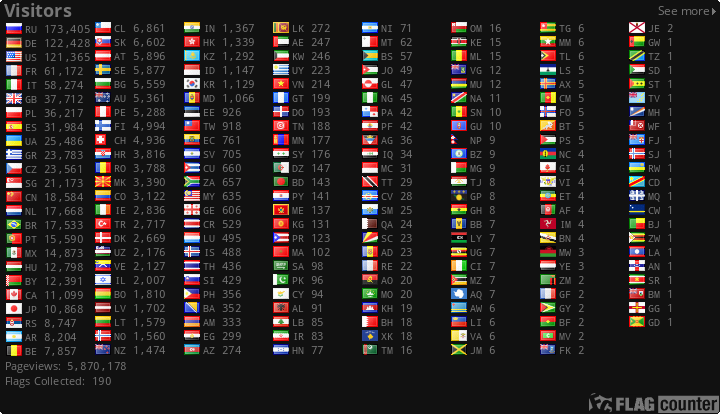 счёт форума в яндекс-деньги - 410012637140977