Sylvgheist Maëlström
no1Z1e
Date: Fr, 27.04.2018, 21:56 | Post # 1

General

Group: Moderators

User #41
Male
Ashqelon
Israel
Reg. 15.12.2013 13:45






In keeping with the esthetics of industrial music, Sylvgheist Maelström values minimalism and repetition. Always working with few sound tracks, his compositions are in opposition to all idea of melody. With Lahar, Sylvgheist Maelström's aim is to give substance and width to the music he creates, while taking the listener towards new mental landscapes.
Acrid yet athmostperic soundscapes are crescendo enriched with heavy percussions, thus creating a collage aiming towards what Julien calls an " industrial trance ".
Lahar is the 23rd album of collection LP – Connection Bizarre. Lahar is the result of ten years work. It was written and produced by Sylmalm between 2000 and 2010, and was recorded in Paris, in the course of August 2010.

Besides the universe of contemporary music in which he grew up, Julien Sylvgheist's musical influences are clearly identified: Einstürzende Neubauten and Orphyx. These influences are at the root of project Sylvgheist Maelström - literally " ghostly spirit of nature " -, which Sylmalm qualifies himself as minimal industrial ambient.
Lahar is Sylvgheist Maelström's first album. It evokes the cataclysmic eruption of Saint-Helen volcano in the American state of Washington. On May 18th, 1980, an earthquake provoked the movement of million tons of volcanic materials, which formed a lahar, that is to say a massive torrent of mud and rocky fragments. This event caused enormous destructions throughout the state. Two years later, in the same place, the phenomenon repeated.
Lahar is in fact a kind of « sound reflexion » on the cyclic character of natural catastrophes but also, more essentially, on the inexorable character of death and destruction.



no1Z1e
Date: Fr, 27.04.2018, 21:59 | Post # 2

General

Group: Moderators

User #41
Male
Ashqelon
Israel
Reg. 15.12.2013 13:45






Sylvgheist Maëlström - Norillag (2018)

Label: Hands Productions
Format: Album, CD
Country: France
Style: IDM, Industrial




Quote

For the third time, Sylvgheist Maëlström takes us on a tour of the world, way off the beaten tourist track, but to a location that bears witness to man's propensity for self-destruction like no other: Norillag, a former Soviet gulag and nowadays the (arguably) most polluted city in the world, where people work in conditions that are inhumane beyond comprehension. Sylvgheist Maëlström orchestrates his exploration with his unique brand of electronica, oscillating between the deceptively catchy and beautiful on the one hand, the outright bulky and experimental on the other. The immersive flow of "Norillag" is topped off with two collaborations, featuring German producers Moogulator and Philipp Münch respectively.

Acid rain and smog - by some estimates, one per cent of global sulphur dioxide emission comes from Norilsk's nickel mines. And yet, local authorities and the Norilsk Nickel complex directions attract people with large sums of money - to suffer the most horrendous work conditions. The workers accept the pollution and the severe health hazards as a condition for profit, effectively turning todays Norilsk into a revenant of the Soviet gulag and its dark history of forced labour – and death.

How do you translate this evil mass-manipulation and force into a musical language? Off-beats, glitches and noise, in their most condensed form on the portrayal of a "Volcanic Storm", in rapid succession with moments of celestial beauty and rhythmic catchiness, just like in the opener "Svalbard". Generally, Sylvgheist Maëlström appears in an adventurous mood, defying categorization, creating a rather timeless sound with references to 90s IDM and bleep, albeit in a totally contemporary fashion and production value. Far from headstrong, he always has a spine-tingling element available, a mesmerizing bassline ("Transition 2"), a swelling build-up ("Sanchi"), a head-nodding shuffle rhythm, or an earworm almost-melody "Mariana"). "Alienation", featuring Moogulator, brings in a heavy electro sound, and veteran producer Philipp Münch provides arcane, mysterious – and rather graphic - sounds for the closing track "Insanity".

"Norillag": Alienation by labour, dehumanization by accepting the inacceptable, a bleak subject matter, an inspiring 70 minutes of music.




Tracklist:

01. Svalbard 290915
02. Transition 1 160115
03. Transition 2 130115
04. Transition 3 Husavik 070115
05. Sanchi 060118
06. Norilsknickel 080317
07. Sinabung 040116
08. Mariana 131115
09. Mayak 160717
10. Volcanic Storm 080915
11. Alienation (feat. Moogulator)
12. Insanity (feat. Philipp Münch)



Mekhanizm
Date: Th, 24.05.2018, 18:27 | Post # 3

Marshall

Group: Admin

User #1

Male

Saint Petersburg

Reg. 14.12.2013 23:54

многовато лишних звуков, этакая каша, что впрочем обычно для IDM. тема Норильлага не раскрыта, можно назвать и как-то иначе, ничего по сути не изменится. в целом разок послушать можно, особенно если давно ничего подобного не включали.




---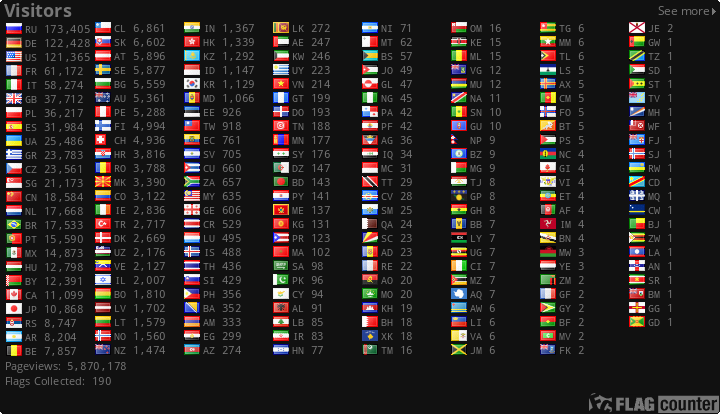 счёт форума в яндекс-деньги - 410012637140977