Riotmiloo
no1Z1e
Date: Th, 11.01.2018, 20:44 | Post # 1

General

Group: Moderators

User #41
Male
Ashqelon
Israel
Reg. 15.12.2013 13:45




Riotmiloo's musical roots come from riotgrrrl's screams and protest. Lead Singer of the London garage punk band Venom Seeds (2003-2008), she is noticed by magazines and the London scene, known for her intense stage presence. She released a sold out interactive demo and then a 7" with Seattle label Flotation Records. Eager to experiment with different musical genres, Riotmiloo also sang in experimental punk band 3 Ant Riot and founded the digital punk project Gross Miss Kondukt. Since then, Riotmiloo collaborated with numerous electronic, industrial and techno artists. In 2005, she recorded a track "Sweet Abuse" with Eva|3. She joined him on stage. She then became a permanent member of his live shows. "Sweet Abuse" was released on his album The Great Divide, fich-art, 2007 and was remixed many times. Riotmiloo's voice can be found on various releases on different international record labels. She recorded "Slogan" with Millimetric (on Wave Control, Blackfox Music, 2014), "The Magma of War" with Philipp Münch (on Mondo Obscura, Ant Zen, 2012), "Dead Fucking Desire" with ESA (on The Sea and the Silence, Tympanik Audio, 2008) and "Vicious Death_Drowning Memories" (original samples by 2nd Gen) with HIV+ (on We are All Haunted Houses, Caustic Records and Divine Comedy Records, 2007). Riotmiloo has also contributed to the remix of an Asche's track alongside Eva|3 "Futurewaste -Prig Rmx By Eva|3 and Riotmiloo" (The Easter Island Phenomenon, Ant Zen, 2010). Riotmiloo released her first concept collaboration album, "La Pierre Soudée" on Ant Zen in June 2k15.


no1Z1e
Date: Th, 11.01.2018, 20:47 | Post # 2

General

Group: Moderators

User #41
Male
Ashqelon
Israel
Reg. 15.12.2013 13:45






Riotmiloo & Friends - La Pierre Soudee (2015)

Label: Ant-Zen
Format: Album
Country: UK
Style: Rhythmic Noise, Industrial




Tracklist:

01. La Pierre Soudée (feat. Eva|3)
02. A Fly As a Pet (feat. Dirk Ivens)
03. Monster (feat. Philipp Münch)
04. Article 475 (feat. Till Brüggemann)
05. Alone And Terrified (feat. C-drík)
06. Child Bride (feat. Scalper)
07. I Was Once (feat. Chrysalide)
08. Scars Beneath Veils (feat. ESA)
09. Freedom From Fear (feat. Babylone Chaos)
10. Miss Landmine (feat. Vadi Starh)
11. The Welded Stone (feat. Eva|3)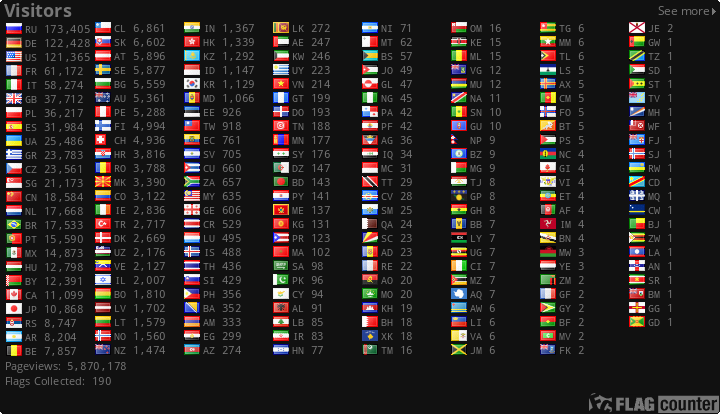 счёт форума в яндекс-деньги - 410012637140977