| | |
| --- | --- |
| | |
| Forum moderator: Sieg | |
Contra Maerorem
no1Z1e
Date: Sa, 28.12.2019, 13:06 | Post # 1

General

Group: Moderators

User #41
Male
Ashqelon
Israel
Reg. 15.12.2013 13:45



Limbo lifer since the day of his registry birth. Upstream swimmer in a sea of humiliations and mischances. Ultimately unfit to existence. Nevertheless, always proud, solar and euphoric. Owner of CoMa Recordings.
Bandcamp | Soundcloud
no1Z1e
Date: Sa, 28.12.2019, 13:08 | Post # 2

General

Group: Moderators

User #41
Male
Ashqelon
Israel
Reg. 15.12.2013 13:45



Contra Maerorem - Rust In Noise (2019)


Quote

Internet label NoiseUp presents the new Contra Maerorem album. The project has been active since the early 1990s and has currently 6 full-length albums in its discography, which were released mainly on its own label CoMa Recordings. The project also released several singles, some of which are not included into the albums. On this highly experimental, improvisation-driven work, the italian act creates noise sketches using dark ambient, martial industrial and drone sounds. Such a gloomy and sinister atmosphere could be the soundtrack to the daily routine of a nineteenth century lunatic asylum. Empty-eyed delirious skeletal bodies chained to the walls. Hollow people left to lie in their own excrements. Cruel attendants just adding misery to their condition. The outside world ignores. The seventh Contra Maerorem album is called "Rust in Noise" and will be released on for free download on the official NoiseUp website and on the Bandcamp page of the label. Noise the world!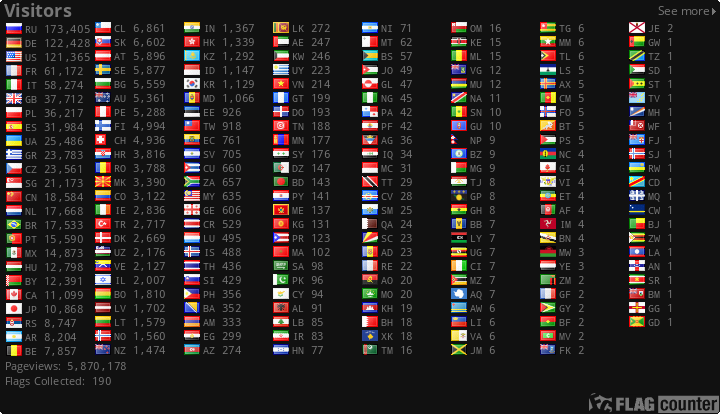 счёт форума в яндекс-деньги - 410012637140977