| | |
| --- | --- |
| | |
| Forum moderator: Sieg | |
Dodens Vaderstreck
no1Z1e
Date: Sa, 28.12.2019, 12:30 | Post # 1

General

Group: Moderators

User #41
Male
Ashqelon
Israel
Reg. 15.12.2013 13:45



Noise act from Sweden ran by Pierre B. Jonsson, known by projects DecaDance, Galgbacken, Icke-Glädje, Instrument of Torture, MPK877, P., The Provocateur and Världsbrand.
Discogs
no1Z1e
Date: Sa, 28.12.2019, 12:35 | Post # 2

General

Group: Moderators

User #41
Male
Ashqelon
Israel
Reg. 15.12.2013 13:45



Dödens Väderstreck - Världsförintare (EP) (2019)


Quote

Internet-label NoiseUp presents new EP of the Swedish noise artist Dödens Väderstreck. The project was created as a derivation of the main project Världsbrand making more noisy soundscapes. A starting point could be cosidered March 2019, when the debut full-length album was released. Pulsating monotone noise with severe change of tonality and frequency are the main peculiar features of the Dödens Väderstreck's material. New work is called "Världsförintare". It is a 30-minutes long one-track EP with monotone piercing noise. If you remove the chaotic pulsing noisy part, the emptiness of ambient will remain. Our modern world is full of chaos, but if you remove it, nothing will remain. Only void. Paradox of nowadays. New EP "Världsförintare" will be out for free download on the official NoiseUp website and on the Bandcamp page of the label. Noise the world!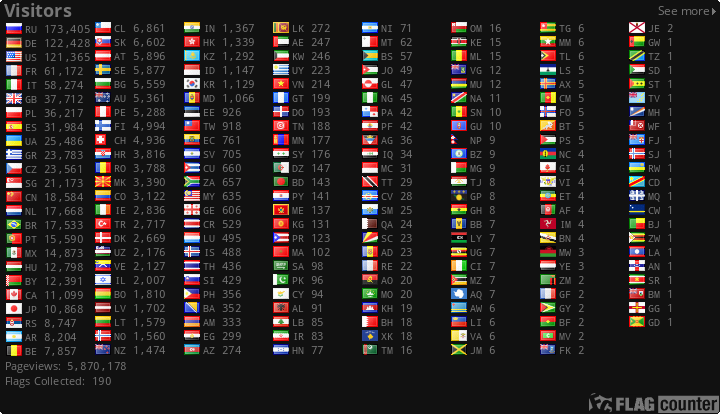 счёт форума в яндекс-деньги - 410012637140977