| | |
| --- | --- |
| | |
| Forum moderator: Sieg | |
Nygatoria
no1Z1e
Date: We, 29.08.2018, 23:10 | Post # 1

General

Group: Moderators

User #41
Male
Ashqelon
Israel
Reg. 15.12.2013 13:45



Experimental Harsh Noise / HNW project
Bandcamp
no1Z1e
Date: We, 29.08.2018, 23:12 | Post # 2

General

Group: Moderators

User #41
Male
Ashqelon
Israel
Reg. 15.12.2013 13:45



Nygatoria - Extinction (2018)

no1Z1e
Date: We, 27.02.2019, 00:42 | Post # 3

General

Group: Moderators

User #41
Male
Ashqelon
Israel
Reg. 15.12.2013 13:45



Nygatoria - Lost (EP) (2019)


Quote

Internet-label NoiseUp presents the new release of the noise project from Faroe Islands. First records of the Nygatoria project were released on summer 2015. Since then the musician had released a lot of EPs and albums for free download through the Bandcamp of the project. Nygatoria creates different various noise experimental collages with percussion industrial, classic noise sounds, experimental industrial and elements of harsh noise wall. New work is called "Lost" and consists of one 30 minutes opus with soundscapes ran through the prism of world's emptiness. The world that you could get lost in. Cryptic post-apocalyptic sketches not too noisy, not too experimental, but mystic enough to drown into it. "Lost" is out for free download on February 27th on the official NoiseUp website and on the official Bandcamp of the label. Noise the world!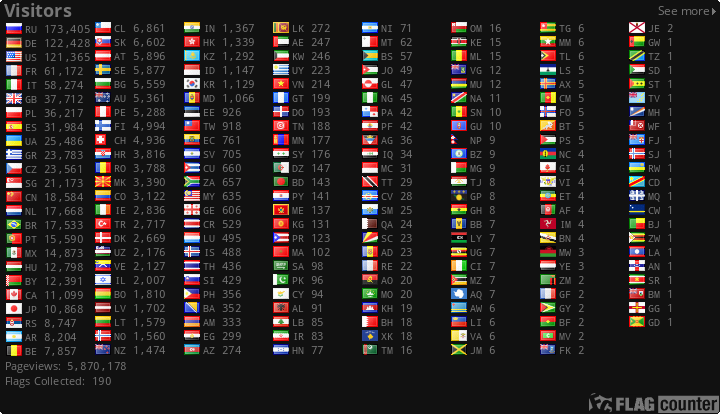 счёт форума в яндекс-деньги - 410012637140977