Forseti
Mekhanizm
Date: Sa, 18.10.2014, 13:56 | Post # 1

Marshall

Group: Admin

User #1

Male

Saint Petersburg

Russian Federation

Reg. 14.12.2013 23:54

Country of origin:

Germany

Location:

Raguhn-Jeßnitz, Sachsen-Anhalt

Status:

Closed 2005

Formed in:

1999

Style:

Neofolk

Last label:

Goeart / Grunwald (2004)

Official site:

Discogs page:

LastFM popularity:



Members
Andreas Ritter - vocal, acoustic guitar

good song Forseti - Heilige Welt (with subtitles)



---
pufa13
Date: Th, 30.10.2014, 22:03 | Post # 2

Lieutenant

Group: Uploaders

User #57

Male

Wąbrzeźno

Poland

Reg. 15.12.2013 17:08



Forseti – Jenzig (2002)

Label: Goeart – GOEART XIII, Grunwald – none
Format: CD, EP, Reissue
Country: Germany
Released: 2002
Genre: Rock
Style: Neofolk

Tracklist:

1 Gesang Der Jünglinge 4:19
2 Am Abend 2:28
3 Heilige Welt 5:20
4 Abschied 1:39
5 Wolfszeit 2:53
6 Erlkönig 4:20
7 Jenzig 2:18
8 Jenzig II 4:38

Notes
Digipak

Originally released as a limited 10" vinyl in 1999 on Eis & Licht.
"Jenzig II" was recorded in 2000, and previously released on the "Lichttaufe - Der Folklore Liedschatz" compilation.









mp3@320 http://www.mediafire.com/downloa....sik.rar


---

https://www.discogs.com/user/pufa13/collection
http://www.lastfm.pl/user/pufa13
Mekhanizm
Date: Fr, 31.10.2014, 21:51 | Post # 3

Marshall

Group: Admin

User #1

Male

Saint Petersburg

Russian Federation

Reg. 14.12.2013 23:54



Forseti - Live In Heldrungen (2001)

Label: Not On Label - none
Format: 19xFile, Bootleg
Country: Germany
Release: 2001
Genre: Folk
Style: Neofolk

Tracklist:

01 Gesang Der Junglinge 4:25
02 Ewigkeit 3:04
03 Heilige Welt 5:07
04 Zwischenruf 0:18
05 Welkes Blatt 3:00
06 Verzweiflung 5:28
07 Windzeit 3:34
08 Eismahd 4:42
09 Unaufhorliches Neuentstehen 5:59
10 Wolfszeit 3:37
11 Jenzig 5:00
12 Untitled 4:40
13 Letzter Traum 4:42
14 Wind 5:06
15 Verlorenes Land 3:17
16 Sturmgeweiht 4:15
17 Abendrot 5:18
18 Midwinternight 3:11
19 Feuerspruch 3:26

Live in Wasserburg Heldrungen in January, 2 (Flammenzauber 2001)




---
Mekhanizm
Date: Fr, 31.10.2014, 22:00 | Post # 4

Marshall

Group: Admin

User #1

Male

Saint Petersburg

Russian Federation

Reg. 14.12.2013 23:54



Forseti - Europa (2002)

Label: Not On Label - none
Format: Single
Country: Germany
Release: 2002
Genre: Folk
Style: Neofolk

Tracklist:

1 Europa 2:49
2 Dunkel Die Waelder 1:57




---
Mekhanizm
Date: Fr, 31.10.2014, 22:16 | Post # 5

Marshall

Group: Admin

User #1

Male

Saint Petersburg

Russian Federation

Reg. 14.12.2013 23:54



Forseti - Raunen (2002)

Label: Not On Label - none
Format: 10" EP
Country: Germany
Release: 2002
Genre: Folk
Style: Neofolk

Tracklist:

1 Forseti Lebt 3:55
2 Ewigkeit 3:21
3 Sag Mir Wo Du Stehst 2:11
4 Gesang der Jünglinge 3:46
5 Feuerspruch 4:00
6 Wolfszeit 2:47
7 Erlkönig 4:14
8 Als Ich Fortging 3:31
9 Dunkel Die Wälder 1:58

LastFM




---
Mekhanizm
Date: Fr, 31.10.2014, 22:32 | Post # 6

Marshall

Group: Admin

User #1

Male

Saint Petersburg

Russian Federation

Reg. 14.12.2013 23:54



Forseti – Windzeit (2002)

Label: Goeart – GOEART IX, Grunwald – none
Format: CD, Album
Country: Germany
Released: 2002
Genre: Rock
Style: Neofolk

Tracklist

1 Verzweiflung 5:26
2 Welkes Blatt 3:13
3 Sturmgeweiht 3:44
4 Letzter Traum 5:03
5 Wind 4:18
6 Windzeit 3:46
7 Herbstabend 3:55
8 Einsamkeit 3:32
9 Abendrot 5:36
10 Black Jena - Vocals – Douglas Pearce 5:03

Credits
Cello, Producer – Thomas Hansmann
Flute – Daniela Metzler
Guitar – Norman Mörstedt
Piano – Sebastian Luck
Vocals, Guitar – Melanie Köhler
Vocals, Guitar, Percussion, Accordion, Melodica – Andreas Ritter
Vocals, Percussion – John Van Der Lieth
Vocals, Violin – Elfe Van Der Lieth

Notes
The CD comes in a SmartPac with a 16-page booklet fitted to it.
As Golden CD is unfortunately prone to disc rot.



Other Versions
Windzeit ‎(LP, Album + 10", MiniAlbum + 7", Single + CD, Mini) Goeart, Grunwald none Germany 2002
Windzeit ‎(CDr, Album, Ltd, Num) Goeart, Grunwald none Germany 2002
Windzeit ‎(CDr, Album, Promo) Goeart, Grunwald GOEART, none Germany 2002

Discogs




---
Mekhanizm
Date: Fr, 31.10.2014, 22:53 | Post # 7

Marshall

Group: Admin

User #1

Male

Saint Petersburg

Russian Federation

Reg. 14.12.2013 23:54



Forseti – Erde (2004)

Label: Goeart – none, Grunwald – none
Format: CD, Album, Digipak
Country: Germany
Released: 2004
Genre: Rock
Style: Neofolk

Tracklist

1 Korn - Vocals – Sabine Frost 5:42
2 Eismahd 4:24
3 Lichterflug - Accordion – Sebastian Luck; Vocals – Melanie Köhler 3:17
4 Empfindsamkeit - Vocals – Ian Read 4:33
5 Erdennacht 3:54
6 Dunkelheit - Cittern – B'eirth 6:44
7 Sterne - Guitar, Vocals – Kim Larsen 4:17
8 Der Graue König 4:46
9 Schmerzen - Vocals – Melanie Köhler 2:26
10 Müder Wanderer - Vocals – Uwe Nolte 3:53
11 Das Abendland - Vocals – Andriy Kulinich 6:10

Companies etc
Manufactured By – Optimal Media Production

Credits
Flute [Transverse] – Daniela Metzler
Violin – Jörg Weniger
Vocals, Cello, Guitar, Double Bass, Melodica, Producer – Thomas Hansmann
Vocals, Guitar, Percussion, Accordion, Melodica – Andreas Ritter

Notes
All music and lyrics by Forseti except: Eismahd: originally written by Sonne Hagal,
Das Abendland: originally written by Orplid, Sterne: music by Kim Larsen/Forseti, Erdennacht: text by Ludwig Tieck, Schmerzen: text by Ricarda Huch and Müder Wanderer: text by Uwe Nolte.

Produced, recorded and mixed by Thomas Hansmann at the "blue key" Studios, Erfurt.

Cd comes in the typical Forseti packaging with heavy cover and a 16 pages lyrics booklet fitted to it.

























Other Versions
Erde ‎(LP, Ltd + LP, Pic, S/Sided, Ltd) Goeart, Grunwald none Germany 2004

Discogs




---
Mekhanizm
Date: Fr, 31.10.2014, 23:07 | Post # 8

Marshall

Group: Admin

User #1

Male

Saint Petersburg

Russian Federation

Reg. 14.12.2013 23:54



Forseti – Dunkel Die Walder (2007)

Label: Not On Label – none
Format: Vinyl, LP, Compilation, Limited Edition, Unofficial Release
Country: Russia
Released: 2007
Genre: Rock
Style: Neofolk

Tracklist

A1 Verlorenes Land
A2 Unaufhörliches Neuentstehen
A3 Waffengang
A4 Ostara
A5 Ewigkeit
B1 Am Abend
B2 Europa
B3 Dunkel Die Wälder
B4 Sei Nun Still
B5 Gleichung
B6 Im Abendrot

Notes
"weil starkes blut zu sonne strebt" (from sticker)

LP contains previously released material from a demo, various compilations and a limited edition vinyls boxset.

Track A1 + A2 taken from "Das Graue Corps", released by Eis Und Licht in 1999.
Track A3 + A4 + A5 are demo recordings.
Track B1 taken from "Le Jardin Des Supplices: Eros & Thanatos", released by La Confession D'Un Masque in 2001.
Track B2 + B3 taken from "Windzeit" (box-set), released by Goeart & Grunwald in 2002.
Track B4 taken from "Songs For Landeric", released by Cynfeirdd in 2002.
Track B5 taken from "Tempus Arborum", released by Ars Auditionis / Goeart in 2002.
Track B6 taken from "Eichendorff - Liedersammlung", released by Noltex in 2005.

The LP came in a white sleeve with a 30 x 10,5 cm sticker which contains the tracklist and the track sources.

"with deep love and respect for andreas ritter" (from sticker)
Limited to 200 handnumbered copies.

Track B2 is misspelled as "Europe", B3 as "Dunkel Die Walder" & B6 as "Abendrot".

Discogs




---
Sieg
Date: Sa, 04.04.2020, 11:59 | Post # 9

General

Group: Moderators

User #38

Male

Moscow

Reg. 15.12.2013 13:09

Ламповый концерт в июне 2004 в Шмалькальдене, треки без названия.






---

Industrial/Noise magazines
Soulseek nick WWIII
ButtShark
Date: We, 03.06.2020, 23:15 | Post # 10

Soldat

Group: Users

User #1207
Male
Lausanne
Switzerland
Reg. 11.01.2015 23:26


The rip of Dunkel die Wälder doesn't sound great, but it's listenable enough.

I'd even argue the poor rip serves the entire Forseti image, the sudden disappearance of Andreas from the scene, the mysticism surrounding German acoustic neofolk, the extremely hard to find material from long out-of-print albums, and so on.

Only the last three tracks on this anthology originate from digital releases. That says something.

If I had a stupid amount of money to spend I'd buy a second-hand copy of the Windzeit boxset, since Europa and Dunkel die Wälder are stunning tracks.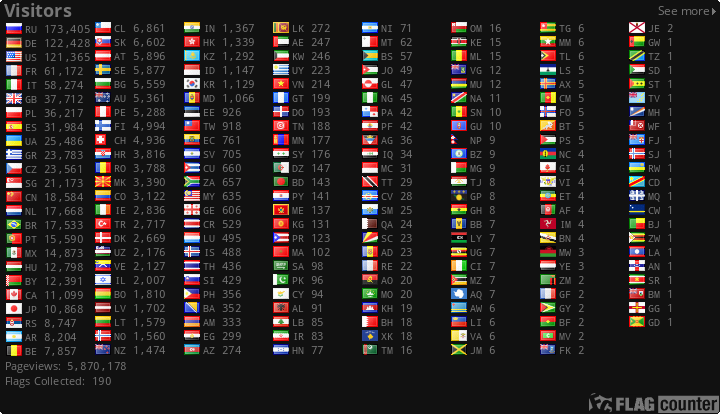 счёт форума в яндекс-деньги - 410012637140977