Theodor Bastard
lomin
Date: Fr, 19.02.2016, 15:56 | Post # 11

General

Group: Moderators

User #55

Male

Reg. 15.12.2013 17:05

Quote

19 февр. 2016 г.
THEODOR BASTARD - Kukushka (Official video) HD
Directed by Karina Chirkina and Fedor Svolotch

THEODOR BASTARD тур 2016:
● 7 марта, Тверь, @МИЛЛЕ
● 8 марта, Москва, VOLTA
● 9 марта, Ярославль, ГОРКА
● 10 марта, Калуга, ДМ
● 11 марта, Брянск, РОДЕО
● 12 марта, Минск, ПИРАТЫ
● 1 апреля, Таллин, TMW
● 7 апреля, Петербург, АВРОРА
lomin
Date: Su, 02.10.2016, 16:03 | Post # 12

General

Group: Moderators

User #55

Male

Reg. 15.12.2013 17:05

Quote

27 сент. 2016 г.
This live recording was made on November 20, 2015 at CHA venue. It's one of Theodor Bastard's unplugged shows named "Unusual Concerts Tour".

THEODOR BASTARD:
Yana Veva - vocal, flute
Fedor Svolotch - guitar, sampler, drum
Kusas - percussion, marimba, kalimba
Andy Vladych - drums
Alexei Kalinovskiy - keyboards
Kirill Sekerzhickii - bass
Olga Glazova - gusli, vocal
Ilia Kartashov - cello

Video team:
Directed by Aleksandr Efakin.
Dmitriy Azarov - camera operator
Aleksey Moiseev - camera operator
Sergei Kanat'ev - camera operator
Yuliya Nakoshnaya - camera operator
Aleksandr Efakin - camera operator
Aleksandr Efakin - editing
lomin
Date: Tu, 31.01.2017, 19:18 | Post # 13

General

Group: Moderators

User #55

Male

Reg. 15.12.2013 17:05

Quote

31 янв. 2017 г.
This song was released on the album "...It Just Is (In Memoriam: Jhonn Balance)" in 2005. It is the remake of this famous Coil's song made by Theodor Bastard as a requiem for Jhonn Balance.
This live recording was made on October 28, 2016 at Central House of Artists, Moscow. It's one of Theodor Bastard's chamber shows named "Secret Concerts Tour".

THEODOR BASTARD:
Yana Veva - vocal, flute
Fedor Svolotch - guitar, sampler, drum
Kusas - percussion, marimba, kalimba
Andy Vladych - drums
Alexei Kalinovskiy - keyboards
Vasil Davletshin - bass
Ekaterina Dolmatova - back vocal
Ilia Kartashov - cello

Video team:
Directed by Aleksandr Efakin.
lomin
Date: Fr, 01.09.2017, 11:21 | Post # 14

General

Group: Moderators

User #55

Male

Reg. 15.12.2013 17:05

Quote

27 авг. 2017 г
This live recording was made on November 20, 2015 at CHA venue. It's one of Theodor Bastard's chamber shows named "Unusual Concerts Tour".

THEODOR BASTARD:
Yana Veva - vocal, flute
Fedor Svolotch - guitar, sampler, drum
Kusas - percussion, marimba, kalimba
Andy Vladych - drums
Alexei Kalinovskiy - keyboards
Kirill Sekerzhickii - bass
Olga Glazova - gusli, vocal
Ilia Kartashov - cello

Video team:
Directed by Aleksandr Efakin.
Dmitriy Azarov - camera operator
Aleksey Moiseev - camera operator
Sergei Kanat'ev - camera operator
Yuliya Nakoshnaya - camera operator
Aleksandr Efakin - camera operator
Aleksandr Efakin - editing
lomin
Date: We, 25.10.2017, 16:07 | Post # 15

General

Group: Moderators

User #55

Male

Reg. 15.12.2013 17:05



Axtung
Date: Th, 07.12.2017, 22:19 | Post # 16

Sergeant

Group: Uploaders

User #72

Male

Tambov

Russian Federation

Reg. 15.12.2013 23:11



Theodor Bastard ‎– Utopia (2017)

Label: Theo Records ‎– THEO006
Format: CD, Album, Deluxe Edition, Limited Edition
Country: Russia
Released: 16 Dec 2017
Genre: Electronic
Style: Ethereal, Ambient, Experimental

Tracklist

1 Darkness
2 Children Are Burying The Doll
3 Drops In The Endless
4 Mourning Of The Gone
5 Doctor's Dead
6 The Temple Of Lost Childhood
7 Killing The Bison
8 Heart Of The Labyrinth
9 Lost In The Night
10 Macula Areas
11 Disappearing
12 Shaman From The Downtown
13 Volch'ya Yagoda

Credits
Accordion – Georg Trosov
Cello – Ilia Kartashov
Horn [Dungchen], Santoor – Kusas
Keyboards, Horns, Frame Drum, Beats, Electronics, Jew's Harp, Bells – Fedor Svolotch
Mastered By – Fedor Svolotch
Mixed By – Fedor Svolotch
Painting, Artwork By – Meethos
Producer – Fedor Svolotch
Vocals, Bells, Keyboards, Morinhoor, Flute – Yana Veva
Written By, Composed By – Fedor Svolotch, Yana Veva

Notes
Original Soundtrack For The Game Pathologic 2

Collector's edition: 4-panel digipak, deluxe slipcase, 8-page booklet
Limited edition of 500 copies


Axtung
Date: Th, 07.12.2017, 22:52 | Post # 17

Sergeant

Group: Uploaders

User #72

Male

Tambov

Russian Federation

Reg. 15.12.2013 23:11

Theodor Bastard - Serp (new single):


no1Z1e
Date: Fr, 12.01.2018, 17:46 | Post # 19

General

Group: Moderators

User #41
Male
Ashqelon
Israel
Reg. 15.12.2013 13:45






Theodor Bastard - Serp (2017)

Label: Theo Records
Format: Digital Single
Country: Russia
Style: Dark-Trip-Wave




Tracklist:

01. Serp
02. Serp (rehearsal version)
03. Serp (demo version)



lomin
Date: Tu, 10.07.2018, 20:33 | Post # 20

General

Group: Moderators

User #55

Male

Reg. 15.12.2013 17:05

Quote

10 июл. 2018 г.

This live video was taken on November 20, 2015 at CHA venue. It's one of Theodor Bastard's chamber shows named "Unusual Concerts Tour".

THEODOR BASTARD

Yana Veva - vocal, flute

Fedor Svolotch - guitar, sampler

Kusas - percussion, marimba

Andy Vladych - drums

Alexey Kalinovskiy - keyboards

Kirill Sekerzhickiy - bass

Olga Glazova - gusli, vocal

Ilya Kartashov - cello

VIDEO TEAM

Directed by Aleksandr Efakin

Dmitry Azarov - camera operator

Aleksey Moiseev - camera operator

Sergei Kanat'ev - camera operator

Yuliya Nakoshnaya - camera operator

Aleksandr Efakin - camera operator

Artur Firiulin - software rendering

AUDIO PRODUCTION

Mixed by Alexander Starostin

http://theodorbastard.com/ https://www.facebook.com/TheodorBastard https://vk.com/theodor_bastard https://theodorbastard.bandcamp.com/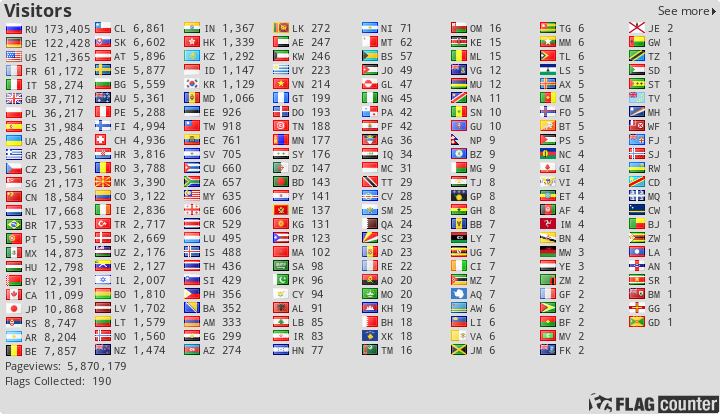 счёт форума в яндекс-деньги - 410012637140977