| | |
| --- | --- |
| | |
| Forum moderator: no1Z1e | |
fïx8:sëd8
no1Z1e
Date: We, 25.07.2018, 16:07 | Post # 1

General

Group: Moderators

User #41
Male
Ashqelon
Israel
Reg. 15.12.2013 13:45






Quote

FÏX8:SËD8 is a dark electro/EBM music group based out of Frankfurt, Germany. Like many notable dark electronic music projects, FÏX8:SËD8 consists of a solo mastermind by the name of Martin Sane.

Heavily influenced by North American industrial groups such as Velvet Acid Christ and Skinny Puppy,the "FÏX8:SËD8" sound was characterized by distinctive vocals and the excessive use of all kind of samples, complemented by rich textures, complex sequences, edgy rhythms, and charged, heartfelt vocals. FÏX8:SËD8 self-released the debut CD entitled Humanophobia in 2005. After spending years working with acoustic instruments, Martin Sane embarked on his first experiments within the realm of electronic music in late 2003. His extensive knowledge of traditional songcraft and instrumentation, combined with his new-found appreciation for all aspects of electronica helped bring to fruition "FÏX8:SËD8" - a purely electronic venture that revealed Sane's preferences for dark, interlocked soundstructures.

In January 2005 Sane met electro-industrial icon Daniel Myer of Haujobb, whose talents were enlisted to produce "Humanophobia", along with Husseyin Koroglu of Phunkmob and Steve Dragon of In Strict Confidence at the final stage of production. The result was a record with an amazing degree of diversity on all levels, yet which still maintained the intriguing sonic elements that characterized the FÏX8:SËD8-sound.

In early 2006 Fïx8:Sëd8 joins Sonic Seducer's annual "battle of the bands"-competition and comes in second in the jury's choice-category.
Fïx8:Sëd8's contribution to the popular sampler "Endzeit Bunkertracks II", the song "Monolith", is a homage to Skinny Puppy and Puppy-related music and one of the highlights on Humanophobia.
Influenced and supported by fantastic bands such as BLAME, MC1R, Nordschlacht and Object, Sane starts working on his second album, Dormicum in early 2008. Produced and mastered by DJ Barmherziger, Dormicum pushes the characteristic Fïx8-sound to the next level. 3 years after the release of Humanophobia, Dormicum strikes the listener with powerful beatdriven clubtracks such as "The Needle", "Blood Delta" or "Post Mortem Apocalypse" as well as with dark atmospheric songs such as "Guillotine Gratitude", "Hiob" and "Methadone".
The limited metal-box edition sells out within a few days and contributions to the infamous Dependent-"Septic"-Samplers follow helping Fïx8:Sëd8 to grow an even larger fanbase.

In summer 2011 Sane begins working on "Foren6", Fïx8:Sëd8's third studio album.



no1Z1e
Date: We, 25.07.2018, 16:09 | Post # 2

General

Group: Moderators

User #41
Male
Ashqelon
Israel
Reg. 15.12.2013 13:45






Fix8:Sed8 - Foren6 (2017)



no1Z1e
Date: Th, 26.07.2018, 14:15 | Post # 3

General

Group: Moderators

User #41
Male
Ashqelon
Israel
Reg. 15.12.2013 13:45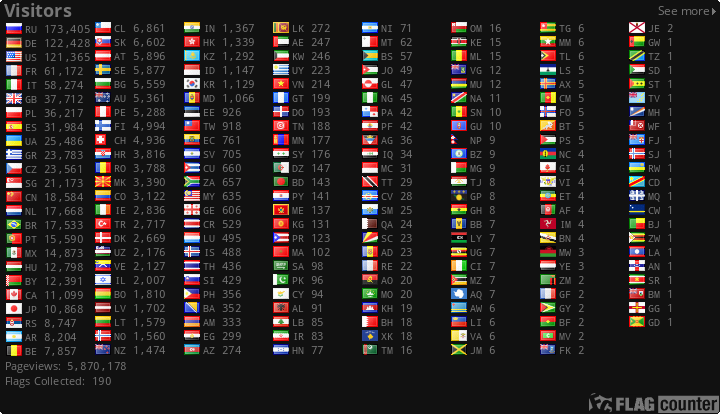 счёт форума в яндекс-деньги - 410012637140977