| | |
| --- | --- |
| | |
| Forum moderator: no1Z1e | |
Reiz
no1Z1e
Date: Mo, 15.01.2018, 14:27 | Post # 1

General

Group: Moderators

User #41
Male
Ashqelon
Israel
Reg. 15.12.2013 13:45




REIZ is a solo-project of Alexander Verzicht, russian industrial DJ, producer and participant of the bands "Witchcraft" (dark experimental metal) and "Antivirus" (industrial metal), in the past - the participant of projects Cutoff:Sky (tbm/techno-industrial) and R.I.S.H (industrial-metal / electro-industrial). There art two equilibrium parts in the music of the project: one of them is occult (med…ieval church chanting, organ music, shamanic rhythms) and the second is modern, including various styles of electronic music - house, hardstyle, electro, hardcore, dubstep. Nevertheless, the project remains in frameworks of "schwarze szene", thanks to strong electro-industrial core creating the necessary atmosphere.

no1Z1e
Date: Mo, 15.01.2018, 14:29 | Post # 2

General

Group: Moderators

User #41
Male
Ashqelon
Israel
Reg. 15.12.2013 13:45






Reiz - Snow​-​Covered Sun (2013)

Label: Synth-Me.ru
Format: Digital Album
Country: Russia
Style: Techno-Industrial / Dark Electro




Tracklist:

CD 1
01. Intro: Cardiograms
02. In Silence
03. Mortuus In Anima
04. Oxygene
05. Hakenkreuz (Album Version)
06. Snow-Covered Sun
07. Psalm Zero
08. Both Sides Of Me (Feat. FRZ)
09. Incrustations
10. Drops Of Rain
11. Mythology
12. Undone (Feat. Miriam Miles)

CD 2
01. Intro: Mechanism Of Fate
02. Hakenkreuz (Remix By Nerva Tremo)
03. Both Sides Of Me (Remix By Nosense)
04. Drops Of Rain (Remix By Nitemare Machine)
05. Snow-Covered Sun (Remix By Advent Resilience)
06. Hakenkreuz (Hard Version Feat. Arkhitektonika)
07. Psalm Zero (Remix By Detuned Destruction)
08. Drops Of Rain (Remix By Vhelena Project)
09. Mortuus In Anima (Hard Version)
10. Psalm Zero (Remix By Meine Liebe)
11. Hakenkreuz (Remix By Nosense)
12. In Silence (Remix By Darkrad)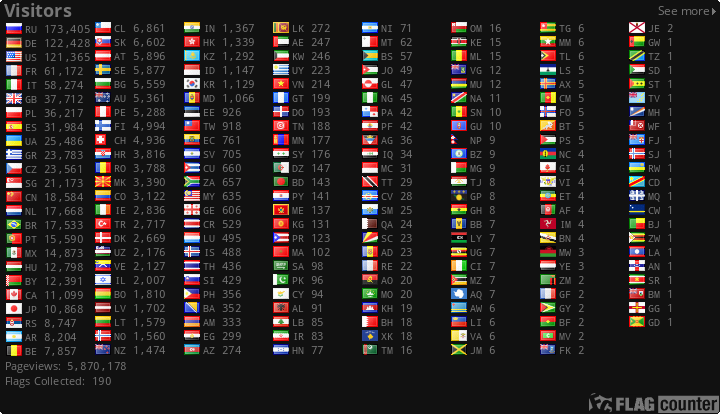 счёт форума в яндекс-деньги - 410012637140977