| | |
| --- | --- |
| | |
| Forum moderator: no1Z1e | |
Vigilante
no1Z1e
Date: Mo, 15.01.2018, 14:08 | Post # 1

General

Group: Moderators

User #41
Male
Ashqelon
Israel
Reg. 15.12.2013 13:45




Chilean electronic/metal act based around front man Ivan Muñoz (programming/ guitars/ vocals) which has seen releases in countries as diverse as Germany, Argentina, Russia, Japan and the USA. The live act is supplemented by Christopher Calise (guitars), Mike Pimentel (keyboards) and/or Noyyz Olivier Lecanu (guitars). Vigilante has appeared at numerous international festivals and tours and was the support band of Nine Inch Nails in 2008.

no1Z1e
Date: Mo, 15.01.2018, 14:12 | Post # 2

General

Group: Moderators

User #41
Male
Ashqelon
Israel
Reg. 15.12.2013 13:45



Vigilante - Revolution Is Now! (2012)
no1Z1e
Date: Sa, 21.07.2018, 18:54 | Post # 3

General

Group: Moderators

User #41
Male
Ashqelon
Israel
Reg. 15.12.2013 13:45






Vigilante - The New Resistance (2011)



no1Z1e
Date: Th, 26.07.2018, 14:15 | Post # 4

General

Group: Moderators

User #41
Male
Ashqelon
Israel
Reg. 15.12.2013 13:45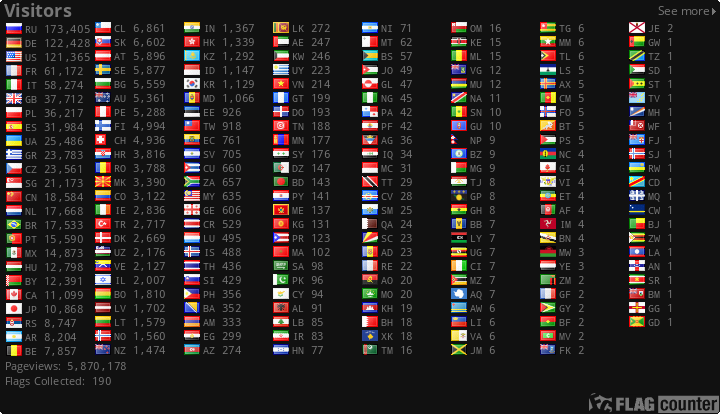 счёт форума в яндекс-деньги - 410012637140977