Iļģi
no1Z1e
Date: Sa, 20.01.2018, 21:35 | Post # 1

General

Group: Moderators

User #41
Male
Ashqelon
Israel
Reg. 15.12.2013 13:45




The most famous world music band from Latvia Iļģi celebrated their 25th anniversary on April 21, 2006. The group started at the Cultural Centre of Iļģuciems in Riga where Ilga Reizniece, a professional violinist, founded an ensemble of Latvian folk music. She had just graduated from the Jāzeps Vītols Latvian Academy of Music and was an active member of two prominent folk music ensembles Bizīteri and Skandinieki of the time.

no1Z1e
Date: Sa, 20.01.2018, 21:37 | Post # 2

General

Group: Moderators

User #41
Male
Ashqelon
Israel
Reg. 15.12.2013 13:45






Iļģi - Tur Kur Mīti (2017)

Label: Self-Released
Format: Album
Country: Latvia
Style: Neofolk, Medieval Neofolk, Folk-Rock




Tracklist:

01. Laima
02. Istabā
03. Oši
04. Māra
05. Jumis
06. Koki
07. Pele
08. Vilks
09. Kumeliņi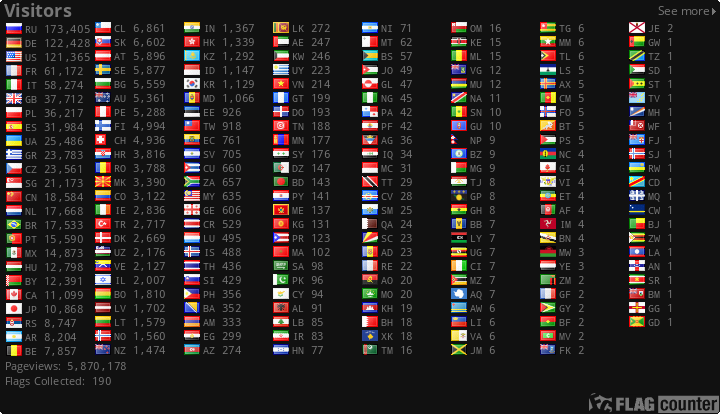 счёт форума в яндекс-деньги - 410012637140977