| | |
| --- | --- |
| | |
| Forum moderator: no1Z1e | |
Collide
no1Z1e
Date: Tu, 29.05.2018, 02:04 | Post # 1

General

Group: Moderators

User #41
Male
Ashqelon
Israel
Reg. 15.12.2013 13:45




Described as "beauty with an edge", Collide merges industry and passion within swirling layers of sound and emotion. The name Collide was chosen as it seemed to represent the clashing and melding of styles into a powerful whole. The coming together of two different entities: Statik and kaRIN. To date, the duo have released four full-length CD's, "Beneath the Skin", "Distort", "Chasing the Ghost", and now "Some Kind of Strange".
Meaningful lyrics and alluring hypnotic female vocals combine with an aural sculpture to form an experience in listening that manages to defy categorization. "Some kind of Strange" continues on to explore one's place within themselves and the universe. "I always write from the heart says kaRIN, music is my escape…". "I think the reason why our sound is a little different is because we do not approach music in the traditional way, We don't really play music, we try to create soundscapes, layers of depth and sound."
Sensual, powerful and alluring… The American duo performs an exotic hybrid of Darkwave, Cyber-Dance, and Electronic, with crossover appeal which will appeal to fans of Massive Attack, Curve, Portishead or yet Nine Inch Nails. Collide is about letting the sound orchestration unfold and develop into its own identity…
No strangers to the music industry, Statik has worked with the likes of Tool (2), Powerman 5000, Love And Rockets and Prince. He is also currently involved in the re-formation of Skinny Puppy. While kaRIN has contributed vocals to Front Line Assembly and Plateau (cEvin Key's side project).
As in the past, several of guest musicians contribute to the music of Collide. The new album includes the talents of cEvin Key of Skinny Puppy as well as Danny Carey from Tool.
Due to disatisfaction with the music industry Collide began a few years ago their own record label Noiseplus Music. On deciding to self release "this was a decision we had to make, as so much energy and life goes into each song, in layers, development, and levels. We couldn't bear to allow someone else to have the control of it".


no1Z1e
Date: Tu, 29.05.2018, 02:05 | Post # 2

General

Group: Moderators

User #41
Male
Ashqelon
Israel
Reg. 15.12.2013 13:45






Collide - Mind & Matter (2018)

Label: Self-Released
Format: Digital Album, Remixed
Country: USA
Style: Gothic Industrial, Dark-Trip-Wave, Synth-Rock




Tracklist:

CD1
01. Freaks Me Out (Blue Stahli remix)
02. Soul Crush (Wa Hb remix)
03. Fix (Tkivo remix)
04. Holding Back
05. Winter Kills
06. Imagine
07. Intruder (Maria Lui December remix)
08. Side to Side (_the Boundless_ remix)
09. Wake Up (Purr Machine remix)
10. Fix (D'MacKinnon remix)
11. Heroes in Dust (Nbn8n remix)
12. Intruder (The Wave and the Particle remix)
13. Side to Side (The Stitchlings remix)
14. Changing the Concept (Katarrhaktes remix)
CD2
01. Side to Side (Statik remix)
02. Collide R U Dangerous? (Milkfixer remix)
03. Freaks Me Out (Modern Vultures remix)
04. Intruder (Jason Slater remix)
05. Blurring the Edges (Last Minute remix)
06. Pale Blue (Rikka remix)
07. Will Not Be Destroyed (Digital Gnosis remix)
08. Soul Crush (Alien Nation vs. Giant Monsters on the Horizon remix)
09. Wake Up (Lgvela remix)
10. Side to Side (Rale Daver remix)
11. Fix (Mesopik remix)
12. Only Human (Blue Sky Alive remix)
13. Say What You Mean (The Wave and the Particle remix)
14. Pale Blue (Biinds rework)
15. Blurring the Edges (Zero Meaning remix)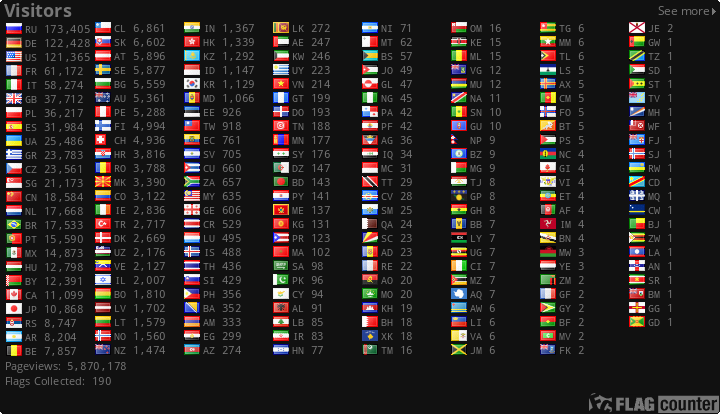 счёт форума в яндекс-деньги - 410012637140977