| | |
| --- | --- |
| | |
| Forum moderator: lomin | |
Sturmmann
no1Z1e
Date: We, 17.01.2018, 18:49 | Post # 1

General

Group: Moderators

User #41
Male
Ashqelon
Israel
Reg. 15.12.2013 13:45




The voice of the Germans, which were mislaid in vast, deep frozen Siberian tundra many years ago, but managed to keep the roots and be transmitted through generations in 2016 eventually gained the new name - Sturmmann. For the first year of the official existence, the band has released a single, a music video, an EP album, which has made a tremendous impression on Russian audience. The melodies, striking into the marrow as the most severe Siberian frost, and naturally rough German lyrics are put together to storm the most unconquerable obstructions inside each listener - das ist Sturmmann.

no1Z1e
Date: We, 17.01.2018, 18:52 | Post # 2

General

Group: Moderators

User #41
Male
Ashqelon
Israel
Reg. 15.12.2013 13:45






Sturmmann - Sturmzeit (EP) (2017)

Label: Sturmwerk
Format: Digital EP
Country: Russia
Style: NDH




Tracklist:

01. Achtung!
02. Wahnsinn
03. Instinkt
04. Akkumulator
05. Einsamkeit
06. Roter Stern
07. Weiter



no1Z1e
Date: We, 17.01.2018, 18:53 | Post # 3

General

Group: Moderators

User #41
Male
Ashqelon
Israel
Reg. 15.12.2013 13:45






Sturmmann - Ich Bin Bereit! (EP) (2017)

Label: Synth-Me
Format: Digital Single
Country: Russia
Style: Neue Deutsche Härte




Tracklist:

01. Ich Bin Bereit!
02. Ich Bin Bereit! (Synthetische Lebensform remix)
03. Ich Bin Bereit! (Der Technostadt remix)
04. Ich Bin Bereit! (CutOff:Sky remix)
05. Ich Bin Bereit! (Stahlschlag remix)
06. Ich Bin Bereit! (orchestral by Kamizu Kote 神図 鋼手)



no1Z1e
Date: Su, 05.08.2018, 16:19 | Post # 4

General

Group: Moderators

User #41
Male
Ashqelon
Israel
Reg. 15.12.2013 13:45






Sturmmann - Raketen (EP) (2018)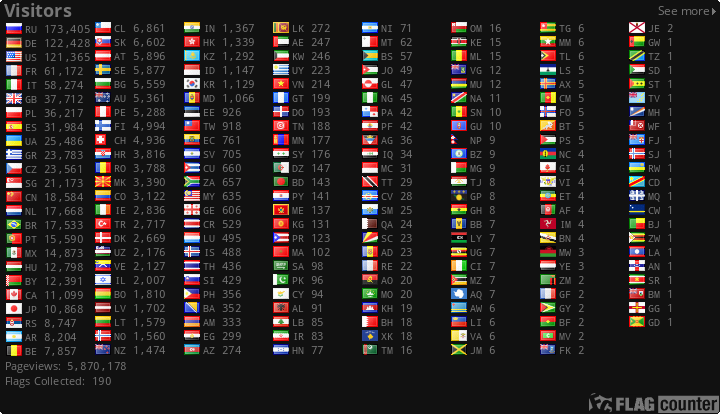 счёт форума в яндекс-деньги - 410012637140977