raison d'être
up178
Date: Tu, 24.11.2015, 09:43 | Post # 21

Colonel

Group: Uploaders

User #2056

Male

Reg. 15.11.2015 14:13

Raison d'Etre - The Luminous Experience (Live In Enschede 2008) (2008)




up178
Date: Tu, 24.11.2015, 09:48 | Post # 22

Colonel

Group: Uploaders

User #2056

Male

Reg. 15.11.2015 14:13

Raison d'Etre - The Stains Of The Embodied Sacrifice (2009)




up178
Date: Tu, 24.11.2015, 09:51 | Post # 23

Colonel

Group: Uploaders

User #2056

Male

Reg. 15.11.2015 14:13

Raison d'Etre - Live Archive (2010)



Available to users only
up178
Date: Tu, 24.11.2015, 09:55 | Post # 24

Colonel

Group: Uploaders

User #2056

Male

Reg. 15.11.2015 14:13

Raison d'Etre - Residuality (2010)



Available to users only
up178
Date: Tu, 24.11.2015, 09:58 | Post # 25

Colonel

Group: Uploaders

User #2056

Male

Reg. 15.11.2015 14:13

Raison d'Etre - Apres Nous Le Deluge (Redux Version) (2012)




up178
Date: Tu, 24.11.2015, 10:04 | Post # 26

Colonel

Group: Uploaders

User #2056

Male

Reg. 15.11.2015 14:13

Raison d'Etre - Soundmixer Contest 2007 (2012)




up178
Date: Tu, 24.11.2015, 10:08 | Post # 27

Colonel

Group: Uploaders

User #2056

Male

Reg. 15.11.2015 14:13

Raison D'Etre - When The Earth Dissolves In Ashes (2012)




up178
Date: Tu, 24.11.2015, 10:12 | Post # 28

Colonel

Group: Uploaders

User #2056

Male

Reg. 15.11.2015 14:13

Raison D'Etre - Collected Works (2013)




up178
Date: Tu, 24.11.2015, 10:16 | Post # 29

Colonel

Group: Uploaders

User #2056

Male

Reg. 15.11.2015 14:13

Raison d'Etre - Live In Moscow (2013)



Available to users only
up178
Date: Tu, 24.11.2015, 10:19 | Post # 30

Colonel

Group: Uploaders

User #2056

Male

Reg. 15.11.2015 14:13

Raison d'Etre - Feasting In Valhalla (2014)




up178
Date: Tu, 24.11.2015, 10:30 | Post # 31

Colonel

Group: Uploaders

User #2056

Male

Reg. 15.11.2015 14:13

Raison d'Etre - In Sadness, Silence And Solitude (2014)




Mekhanizm
Date: Th, 21.09.2017, 09:27 | Post # 32

Marshall

Group: Admin

User #1

Male

Saint Petersburg

Russian Federation

Reg. 14.12.2013 23:54



raison d'être & Troum – XIBIPIIO. In And Out Of Experience (2017)






---
lomin
Date: We, 13.12.2017, 21:32 | Post # 33

General

Group: Moderators

User #55

Male

Reg. 15.12.2013 17:05

Quote

The new album will be released by Cyclic Law on CD / 2LP / Download on the 31st of January 2018. Pre-sales will be available from early January directly from raison d'être Bandcamp store and Cyclic Law Bandcamp store and website. Artwork by Nihil. Music and video by raison d'être.
lomin
Date: We, 31.01.2018, 20:15 | Post # 34

General

Group: Moderators

User #55

Male

Reg. 15.12.2013 17:05



raison d'être – Alchymeia (2018)


lomin
Date: Th, 15.03.2018, 17:19 | Post # 35

General

Group: Moderators

User #55

Male

Reg. 15.12.2013 17:05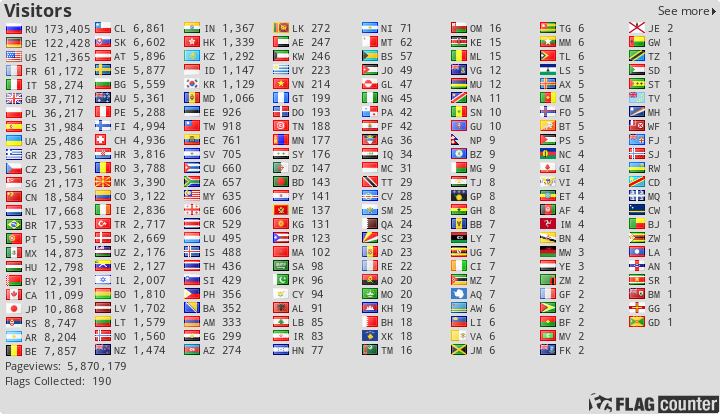 счёт форума в яндекс-деньги - 410012637140977