| | |
| --- | --- |
| | |
| Forum moderator: lomin | |
Kristian Olsson
lomin
Date: Th, 05.01.2017, 20:57 | Post # 1

General

Group: Moderators

User #55

Male

Reg. 15.12.2013 17:05



Real Name: Kristian Olsson
Profile: Swedish noise/industrial/power electronics artist. Runs the labels Styggelse and Bolvärk.
Aliases: Ghoulbog, H.K. Opiat, H.K.S.O., Standar, Stygg Ghoulson
In Groups: Alfarmania, Blood Ov Thee Christ, Gimla, Heid, Kadaver, Poena, Survival Unit

https://www.discogs.com/artist/194813-Kristian-Olsson
lomin
Date: Th, 05.01.2017, 21:02 | Post # 2

General

Group: Moderators

User #55

Male

Reg. 15.12.2013 17:05



Kristian Olsson ‎– Såg Vid Såg Jag Såg... (2011)


nada88pe
Date: Mo, 09.01.2017, 03:58 | Post # 3

Sergeant

Group: Uploaders

User #106
Male
Lima
Peru
Reg. 16.12.2013 17:24



thanks a lot, stellar morbid record!
Sieg
Date: Fr, 13.04.2018, 19:49 | Post # 4

General

Group: Moderators

User #38

Male

Moscow

Reg. 15.12.2013 13:09



Kristian Olsson – Genfärd

Label: Styggelse – none
Format: Cassette, Album, Limited Edition, Numbered, C60
Country: Sweden
Released: 06 Jul 2017
Genre: Electronic
Style: Industrial, Noise

Tracklist

A1 Uväjrsbog
A2 Paralyserad Av Tjuvljus / Förgjord Av Dömull
A3 Eterseglaren
A4 Valdemars Söndervittrande I Nordanvinden
A5 Latus Plagæ Demnatæ
B1 Adieu
B2 Dämonomanins Förbannade Slukhål
B3 Styggen Vid Korsvägen

Notes
First edition of 160 copies. The first 40 copies handnumbered. Includes a 16 page A5 artzine printed in full color on 160 gram paper.






---

How to create a new thread here?
Industrial/Noise magazines
WWIII
YappieRiot
Date: Fr, 03.08.2018, 23:07 | Post # 5

Soldat

Group: Users

User #4666
Male
Saint Petersburg
Russian Federation
Reg. 21.06.2018 07:13



These glitches at Genfard are not okay, original tape and soundcloud track hasn't it/.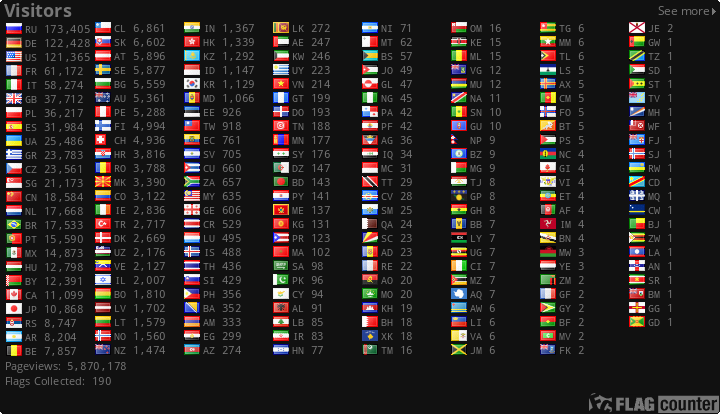 счёт форума в яндекс-деньги - 410012637140977