Onus
Mekhanizm
Date: Sa, 23.01.2016, 01:09 | Post # 1

Marshall

Group: Admin

User #1

Male

Saint Petersburg

Reg. 14.12.2013 23:54



"New joint project from the master minds behind SOPHIA / ARCANA and EMPUSAE. Peter Bjärgö and Nicolas 'Sal-Ocin' Van Meirhaeghe's long term friendship culminates in this unique collaborative project, ONUS. Based on recordings created by Peter over some years, Nicolas then worked to transform them into a perfect symbiosis of both musician's respective projects. Ethereal and introspective, Onus transpires with the burden of life yet offers a far away glimpse of hope."

Proslambanomenos (CD, Album) Cyclic Law 83rd Cycle 2016

http://www.cycliclaw.com/index.p....id=1542


---
Mekhanizm
Date: Sa, 23.01.2016, 01:14 | Post # 2

Marshall

Group: Admin

User #1

Male

Saint Petersburg

Reg. 14.12.2013 23:54

Onus - Proslambanomenos (2016)

Label: Cyclic Law - 83rd Cycle
Format: CD, Album
Released: 2016
Country: Canada
Genre: Electronic
Style: Dark Ambient









---
saterize
Date: Sa, 09.10.2021, 00:51 | Post # 3

Lieutenant

Group: Users

User #6541

Male

Reg. 30.05.2019 09:43

Бьярго и Мейерхеге выдали шедевр. Впрочем, иного и не ожидалось от двух мастеров.
Если честно, продолжения не хочется. Этот альбом так и должен остаться единственным и непревзойденным.

Есть на виниле. Цена, по сравнению с той, по какой я покупал 5 лет назад, выросла более чем в 2 раза. Сейчас на дискогсах от 70 евро толкают.
Кажется неплохим капиталовложением, но разве можно расставаться с такой драгоценностью?





---

All my downloads are personally purchased.
Please remove the mp3 after listening, and support musicians and labels.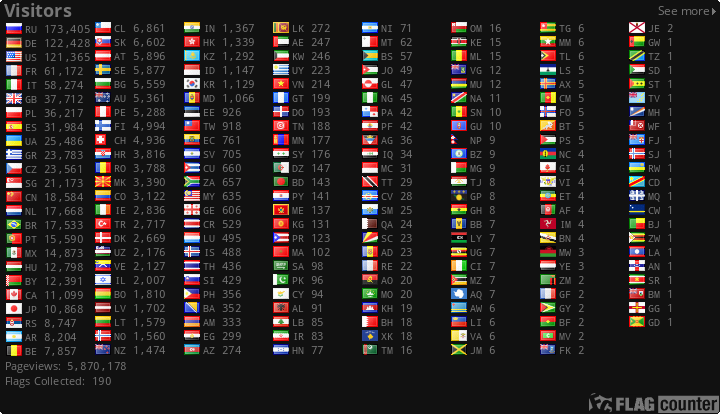 счёт форума в яндекс-деньги - 410012637140977