Empusae
Mekhanizm
Date: Th, 14.05.2015, 15:37 | Post # 1

Marshall

Group: Admin

User #1

Male

Saint Petersburg

Reg. 14.12.2013 23:54



Nicolas Van Meirhaeghe - Empusae, Sal-Ocin, Hive, Project Arctic, This Morn' Omina, Tzolk'in






---
Mekhanizm
Date: Mo, 18.05.2015, 08:38 | Post # 2

Marshall

Group: Admin

User #1

Male

Saint Petersburg

Reg. 14.12.2013 23:54

Empusae & Marc T. – Deugden Van Angst En Het Kwaad (2015)

Label: Ant-Zen – ACT332
Format: CD, Album
Country: Germany
Released: 24 Apr 2015
Genre: Electronic, Rock
Style: Dark Ambient, Experimental, Doom Metal






---
no1Z1e
Date: Sa, 21.07.2018, 22:15 | Post # 3

General

Group: Moderators

User #41
Male
Ashqelon
Israel
Reg. 15.12.2013 13:45






Empusae - Ritual Decay (2003)



saterize
Date: Sa, 09.10.2021, 00:45 | Post # 4

Lieutenant

Group: Users

User #6541

Male

Reg. 30.05.2019 09:43

Ну это лучший пост-индустриальный проект, что я слышал. Слабых релизов почти нет (разве что некоторые поздние работы), а то разнообразие, которое из альбома в альбом вносил Николас, просто поражает. И в ритмик нойз могет, и в дарк эмбиент, и в хрен-пойми-какую солянку.
Есть несколько дисков. Мечта - собрать фулл дискографию, но кажется не реальной. Хотя бы из-за цен :(
Гордость - альбом Sphere From The Woods в дереве, довольно редкая позиция, и не дешёвая, если судить по дискогсам.






---

All my downloads are personally purchased.
Please remove the mp3 after listening, and support musicians and labels.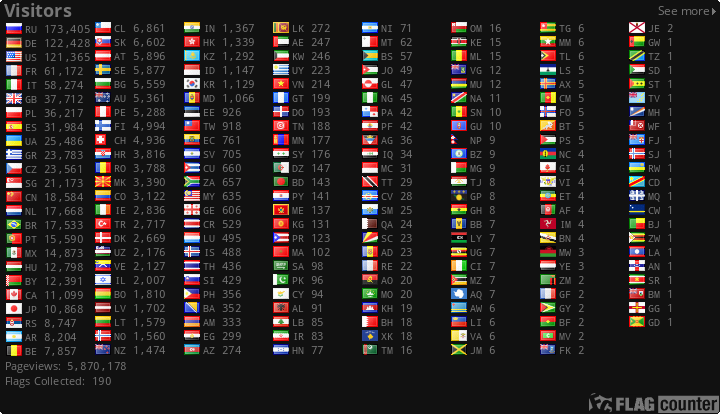 счёт форума в яндекс-деньги - 410012637140977